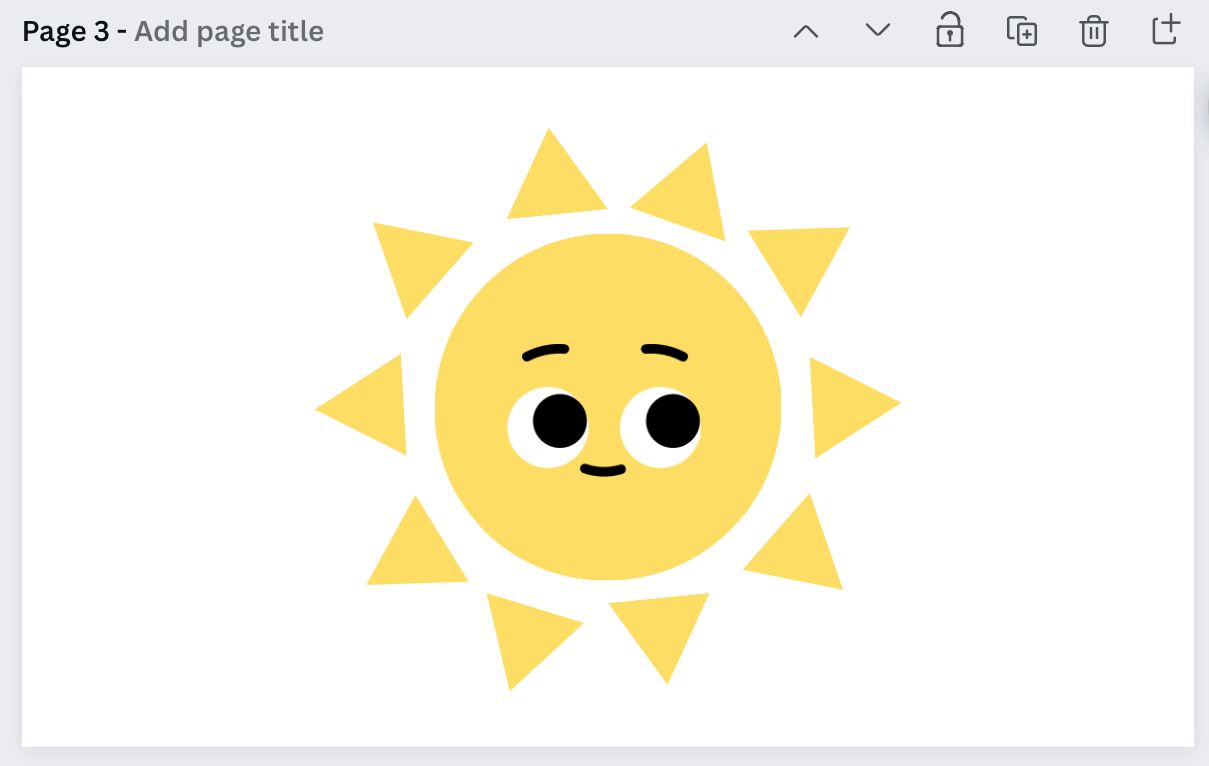 How To Create A Sun Clipart with Canva — Step by Step Tutorial
In this article, we will teach you to draw sun clipart using the basic tool of Canva. Canva is a free design tool that lets you create your own images within a couple of seconds. You will create your own visually appealing and colorful clipart by the end of this guide. Creating the most popular star in our world might not be a tricky challenge for professional illustrators, but making a cute sun clipart using only basic geometric elements is still a good idea.
In this tutorial, I will only use simple shapes filled with colors. No additional graphic patterns and gradient colors will be used. My goal is to teach you to create sun clipart as fast as possible with minimal effort. So, let's jump in!
A Simple Circle Surrounded By Thin Triangles
First, you should draw an ordinary circle to create the basic shape of the sun. The steps are pretty simple. Go to the «Elements» section, choose «Lines&Shapes», and find the circle. As you can see, you can choose the color of your future sun clipart by yourself. When you are ready, draw several sunlights using long triangles in the same color as the circle.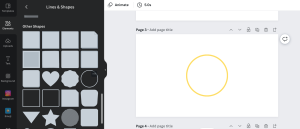 It's crucial to keep the size of the sunbeams the same to create a beautiful illustration, like the ones you can find here. Using different length and sizes can result in something chaotic and unappealing.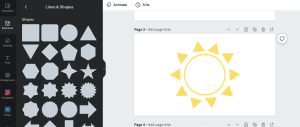 Add A Smiley Facial Expression to Your Sun Clipart 
This step is the easiest one in this guide. Simply go to the «Elements» section, tap «face» in a search bar and choose from millions of free graphics in Canva. Notice that there can be also paid graphics, so you should pay if you want to download your sun clipart with paid graphics.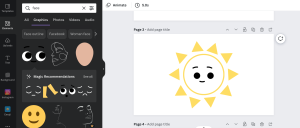 You see how one simple detail made this sun clipart more engaging and less predictable?
It's time to add just a few basic colors to give the sun clipart more interest! 
As discussed earlier, I chose simple colors to finish this step. It's good orange and yellow colors in this case. It can be even pink and green, anything you wish. Just remember that the main goal is the smiley colorful sun clipart. Regarding the sunlight, the only main shape's color is yellow.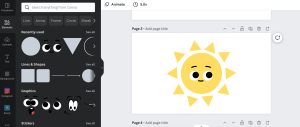 Special Effects To Make A More Eye-Pleasing Drawing
You are free to add simple free Canva effects to make your sun clipart more enjoyable. Not only can you add simple shadows to create unique clipart, but also draw a couple of bright shapes to showcase some reflections.
Talking about the shadows, you can draw a long colored shape on the right side of the sun clipart. A few more small shadows can be added within the eyes to make it look even cuter. One simple line is also added below the smiling mouth. If you want to go further, a big oval shape can be included on the forehead of the sun to make it look realistic. 
Feel free to Draw More Variants Of This Cute Sun Clipart 
Is the sun looks too boring for you? Looking for creating something more creative? You can start by experimenting with shapes' colors with both a circle and triangles. Another, more complex step is to use another facial expression for your sun clipart, as there are a million free illustrations created by Canva. You can also try a draw a stunning sunrise and place it on a background of the sun clipart.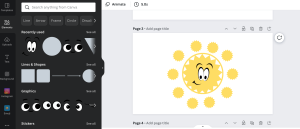 If you don't want to spend your time creating your own sun clipart, you can always find ready-made one here.
Feel free to share our tutorial on Twitter, Instagram, LinkedIn, and other social media sites.