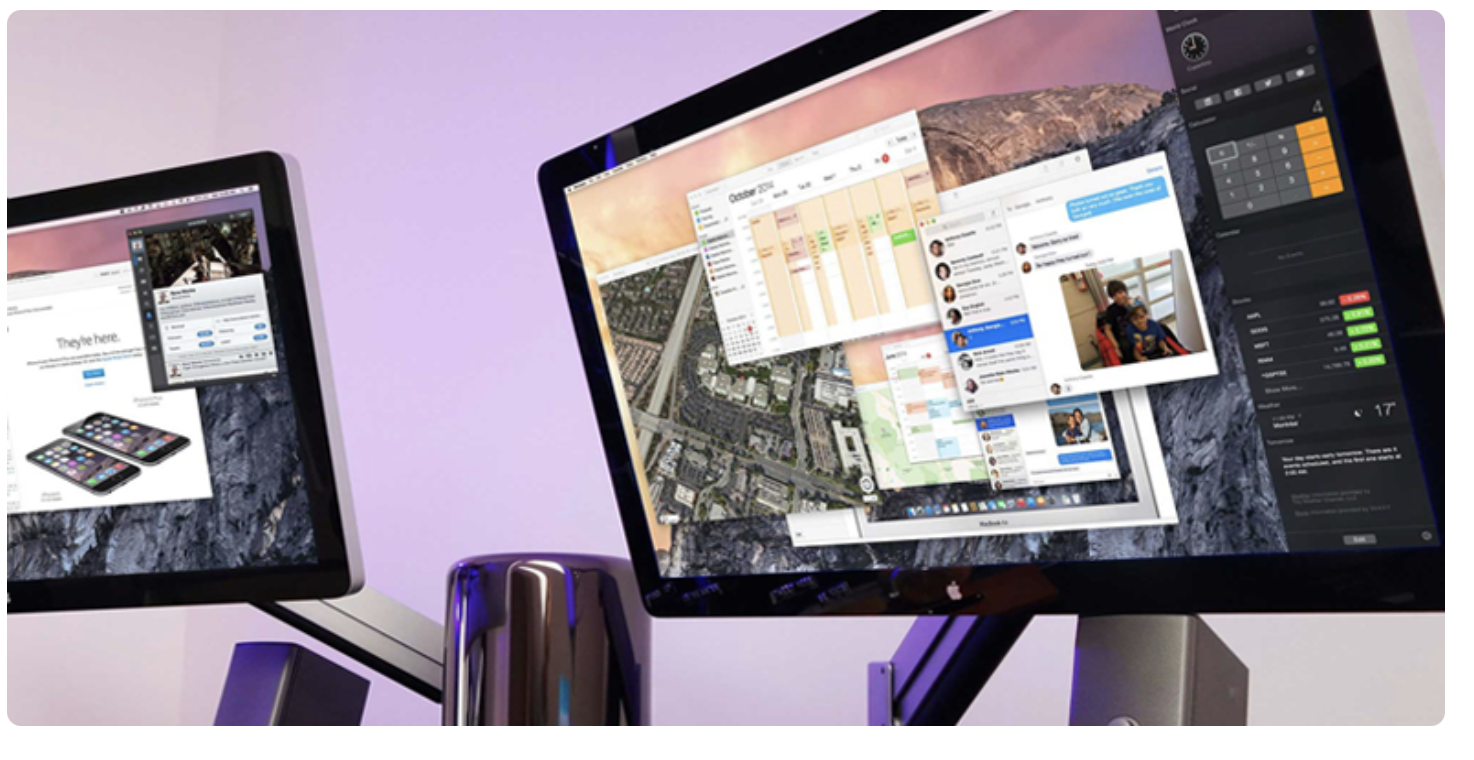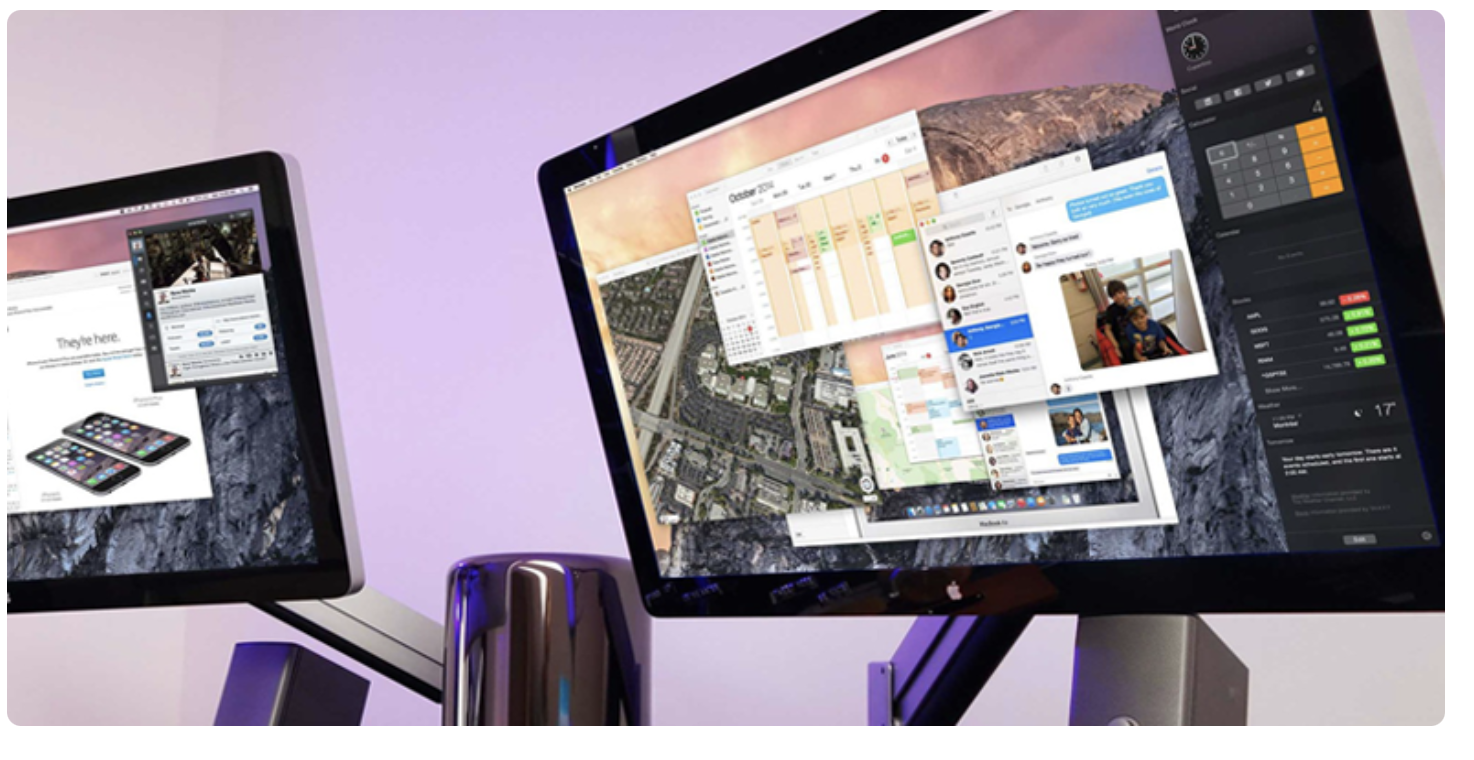 25+ Best Graphic Design Software for Mac 
In this article, we will discuss the best graphic design software for Macs and PCs on the market and the best platform for all types of designers, ranked by popularity and grouped by type.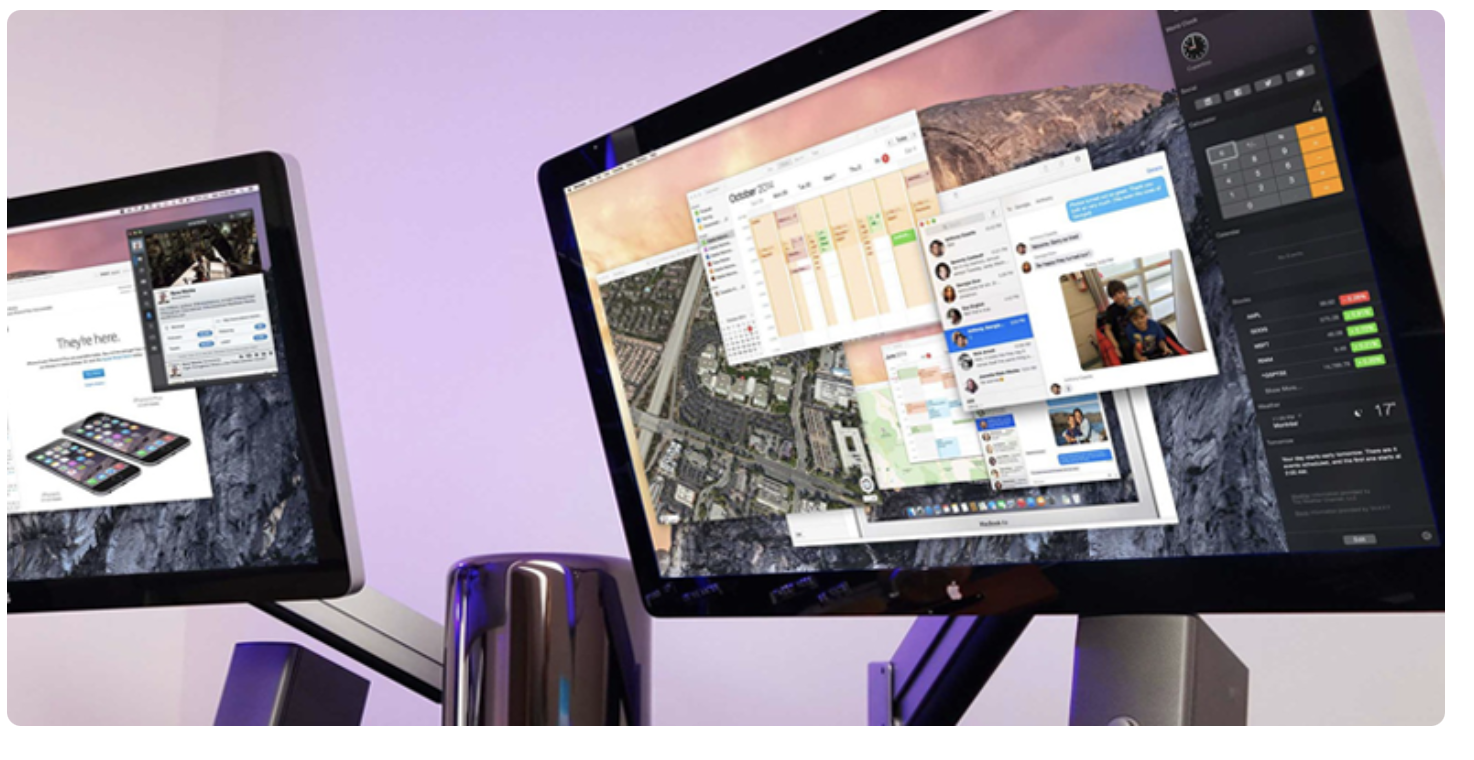 In the world of graphic design, your choice of software programs is a make-or-break deal for your work. As a graphic designer, you have to make smart decisions about which graphic design software to use because that will impact how your work looks and feels.
What is the Best Graphic Design Software?
Lunacy is perfect to streamline your workflow with a free design software full of smart features and built-in assets: it's ver. 5.0 comes out packed with features, performance, and smarts.
Among the long-awaited features, we would mention that Lunacy can: Read any .sketch files of all versions (we spent 13 months testing it far and wide). Automatically download missing Google Fonts. Publish assets directly to a CDN. Save .sketch files(alpha).
Although concentrated on MVP, we couldn't help but add a "killer" feature that we missed for years: exporting assets directly to a CDN. Instead of saving an image to a disk, you can get its URL with a single click, ready to insert into your HTML. Lunacy uploads the file to our CDN servers. The service is free thanks to the generous sponsorship of KeyCDN.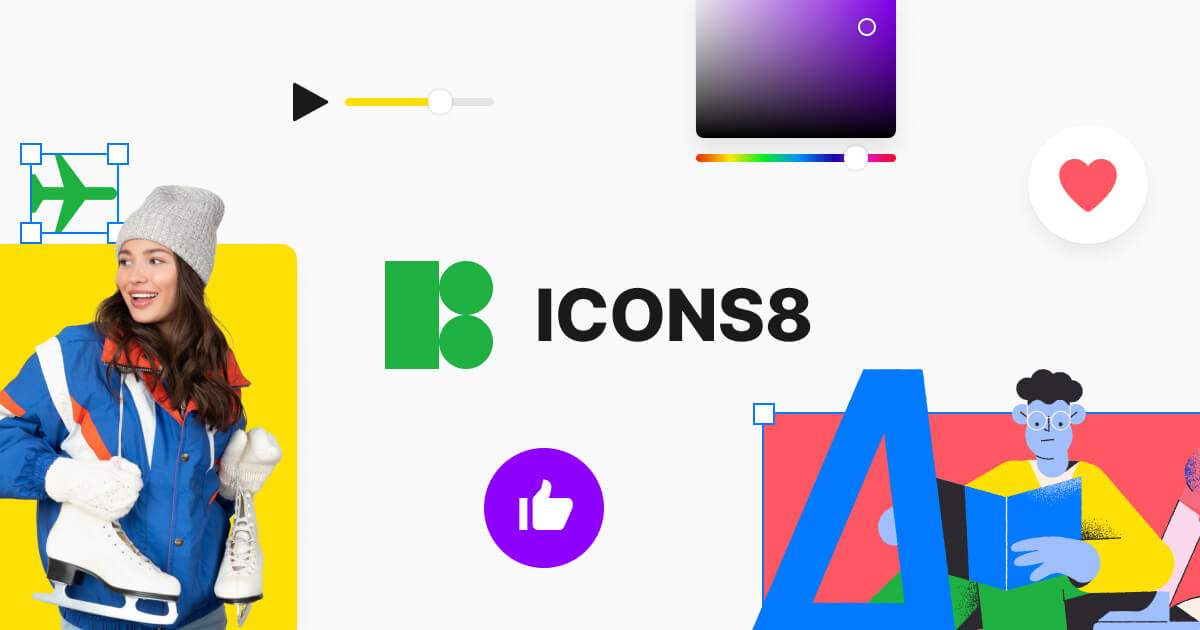 Another cool feature is the automatic downloading of Google Fonts. If you open a file with missing fonts, Lunacy will check Google Fonts and download those that are missing. The process is so smooth you will never even notice it. Designers use Google Fonts 90% of time, so… say goodbye to font hell.
Finally, Lunacy integrates with Sketch the Ripper—a fast and rustic alternative to the specialized tools like Zeplin. Imagine you are a designer who finished working on a piece. You share your designs with a single click and get a link to all the assets ripped off(example). Magic.
Illustrator
Adobe Illustrator is a vector graphics editing tool used to generate and edit professional graphics. It has been the industry-standard tool for graphic designers for decades.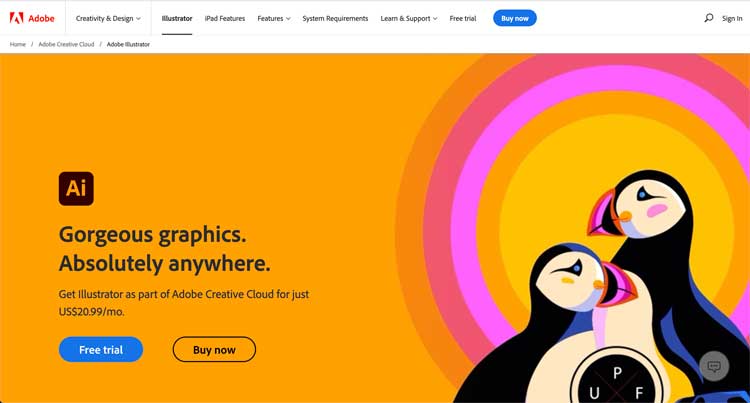 It comes with an extremely diverse set of capabilities and tools to help you create whatever you want to create. Among these tools, you'll find an array of element libraries, which you can use to generate everything from business cards, posters, and flyers, to even much more complex digital projects such as sites, games, and apps.
This innovative graphic-design application allows you to enjoy being a dilettante in all forms by employing a range of advanced techniques, from simple ones such as drawing freehand with pencils and paint brushes all the way up to more complex skills, like creating 3D objects, to manufacture spectacular visuals that can meet virtually any requirement.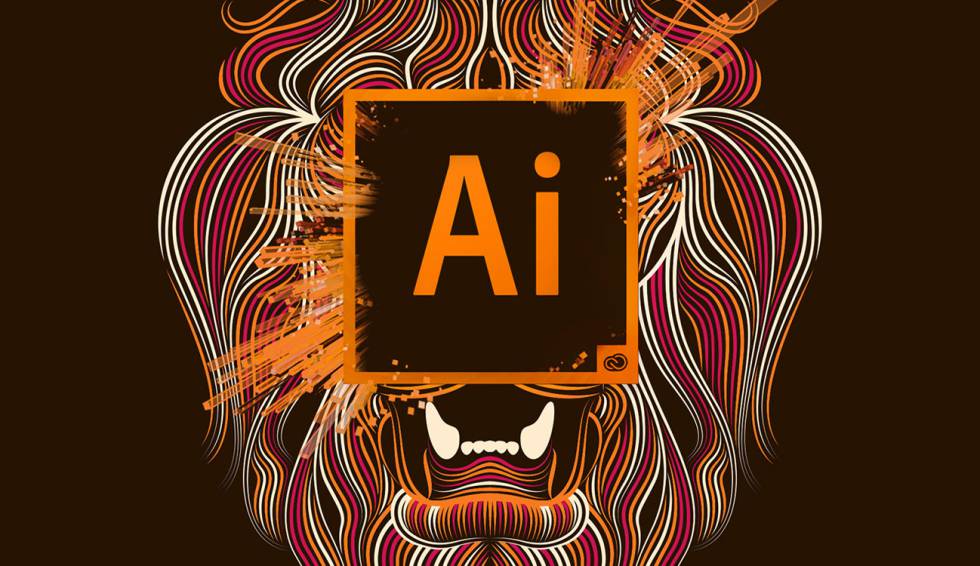 Key Features:
If a template for your brush does not suit your requirements, you can create your own brush from scratch, or you can use a brush that others have written and would like to buy. It is possible to export your finished brushes in many different formats. You are able to work with extremely large designs employing a high degree of complexity, making the software of certain competitors crash.
The variety of image customizations to choose from and the image editor's robust computer vision engine make this program the premier vector graphics engine on the market. It's adaptable to other Adobe programs, like Photoshop and InDesign. It receives frequent updates with new tweaks and improvements to the existing ones.
 InDesign
A key desktop publishing program for creating, designing and delivering printed materials, including brochures, flyers, posters, books, magazines, booklets (e.g., annual reports), and all kinds printed and digital marketing collateral.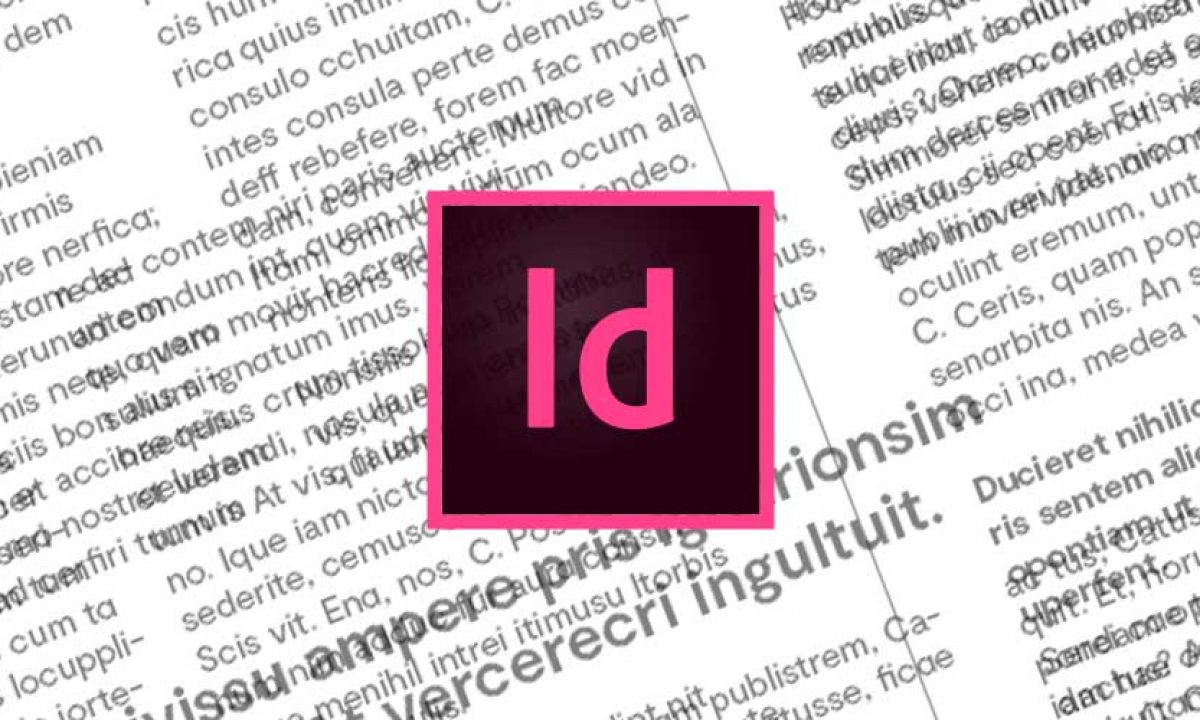 Use the elaborate text editing tools to add new text, modify existing content, rearrange your text's paragraphs and chapters, delete words or sentences, insert headings and subheadings, adjust line spacing, margins, gutters, white space, images, and any other attributes.
InDesign is the go-to software program for graphical layout and graphic designers, advertising and marketing experts, and book publishers.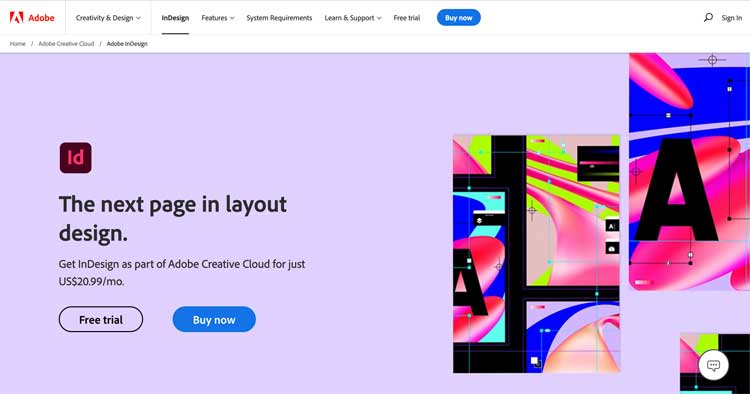 Key Features:
Control of case spacing, leading, justification, and kerning in addition to white space and other facets of typing on full show. Powerful Prepress controls provide for pre-flighting, trapping, and overprint control. Controlled placement of objects and precise object control. Powerful PDF generation. Ability to create templates for lots of different elements, such as page layouts, text styles, and text spacing options. Far from only simple integration with Adobe Photoshop and Adobe InDesign, Adobe Photoshop and Illustrator enable you to produce a variety of color themes. Easily able to manipulate text composition and flow, including line spacing, kerning, beginning, text grouping, hyphenation control, and more.
Photoshop
Adobe's market-leading software program Adobe Photoshop is intended for editing images and photographs. It offers several tools for adjusting, enhancing, and manipulating photos.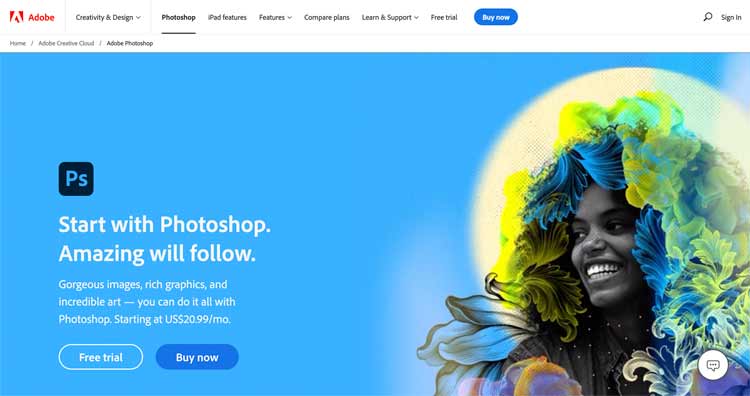 Photoshop can be operated to change any varieties of colors, remove blemishes or wrinkles, fine-tune the shape of objects, increase, diminish, or replace visual content, clear your eyes of redness, and so much more. In fact, Photoshop is the top image editor on the planet, both utilized by professional photographers, graphic designers, painters, and hobbyists also.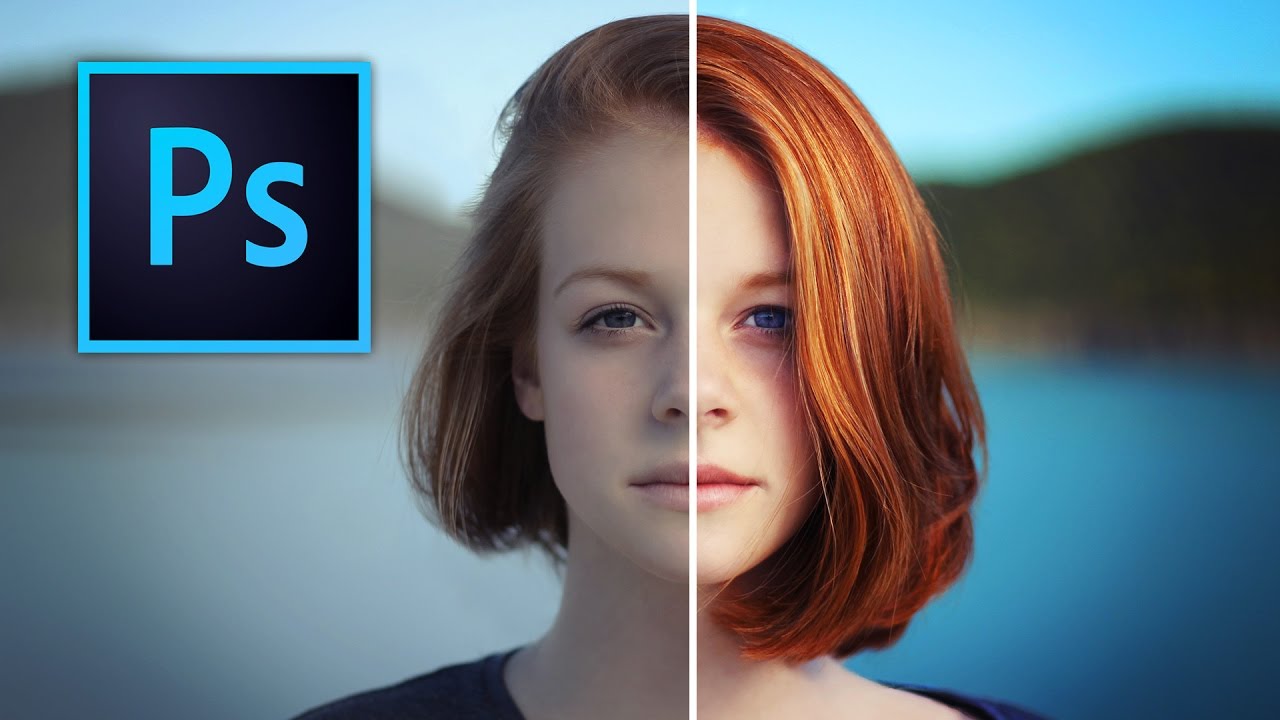 Key Features:
Integration with other Adobe products. Advanced raw photo and image editing and manipulation. Advanced image layer management. Advanced color correction and color grading. AI editing with object removal. Multiple file format support. Layer based image manipulation and editing. Skin corrections – blurring, sharpening, contouring. Impressive library of templates, presets, and plugins, including brushes, masks, shapes, color schemes, effects, and productivity plugins.
 Creative Cloud Express
Adobe Creative Cloud Express offers a quick and easy way to construct distinctive graphic content material out of a gallery of tens of thousands of striking design options.
You can also have access to a wide assortment of products and Forma included in a social media content stash, logos you can get free, the entire Adobe stock royalty-free photo library and the enormous library of Adobe fonts, all at your disposal.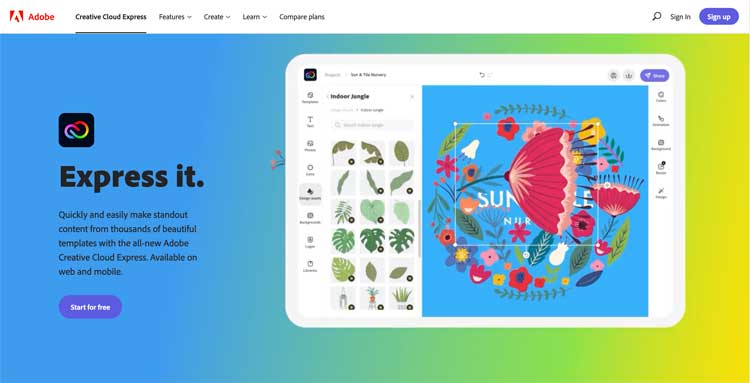 Key Features:
The Adobe Fonts catalogue includes more than 20,000 licensed fonts. You can animate text and add motion to images and videos. The integrated remote collaboration feature lets you collaborate in real time with colleagues. You can modify videos and configure video effects before importing them to a video editor. More than 1,000 templates for different forms of social media graphics, illustrations, and thumbnails, as well as posters, flyers, business cards, and logos. Free from stock photos, images, icons, backgrounds, and design elements from Adobe Stock. Free community designs are also available. An intuitive interface makes using it simple.
CorelDraw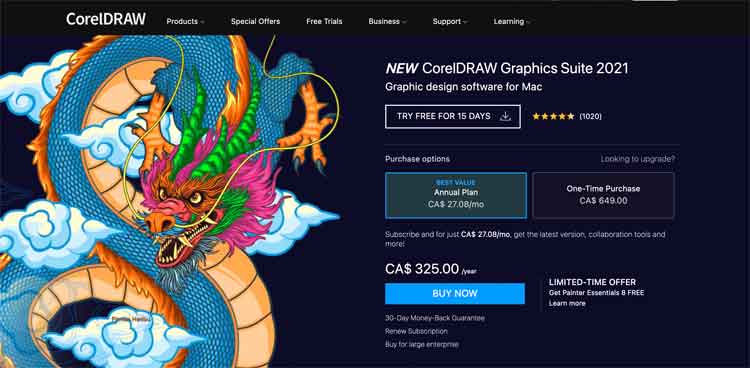 CorelDraw is an image type program along the lines of Adobe Illustrator. It lets you create graphics, logos, and other visuals of challenging difficulty for numerous channels, including print and electronic media.
One of the great reasons why CorelDraw is utilized so much is because of its ease of implementation. It can be utilized to make simple designs quickly and also larger ones that most of the other software would have a difficult time with.
While most graphic design professionals use Corel Draw for every day, it has a user-friendly interface you can follow, meaning you don't have to have any prior experience to use the app right away.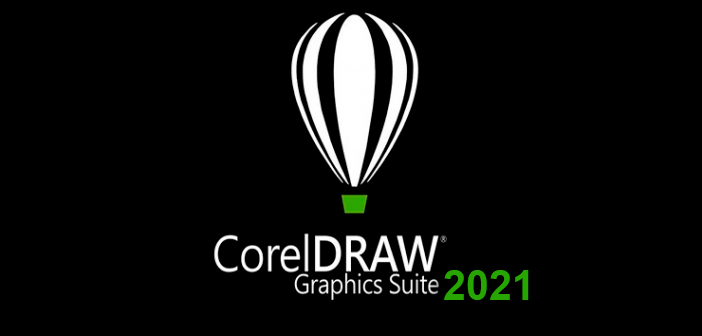 This version has been around for a long time. In addition to its many advantages, there are plenty of resources available online that explain to you how to get the most out of this feature in particular situations.
Key Features:
Create a web page that's easy to work with and used to manipulate bitmap images. Because it's simple to learn, it has incredibly advanced multi-page layout functions. A high-quality bitmap image editor is included. Automatic tracing of bitmaps makes it effortless to create vector graphics. Vector graphics can be easily added, mixed, and rearranged. You'll also be able to drag-and-drop PDF images, which can be imported as vector objects. Unalterable, scalable vector graphics can also be utilized.
Corel Painter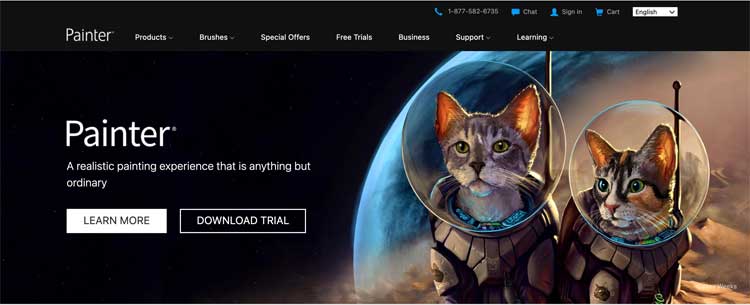 Are you trying to find an excellent digital painting tool to use for creative work in your creating portfolio? Painter is among the strongest digital art tools in the world available.
Since it was established in 2007, Painter has changed the way artists create and sell their art by allowing you to work without worrying about the limitations of traditional media. The Painter app features step-by-step instructions to help you master a variety of skills, from drawing specific shapes to coloring multiple textures.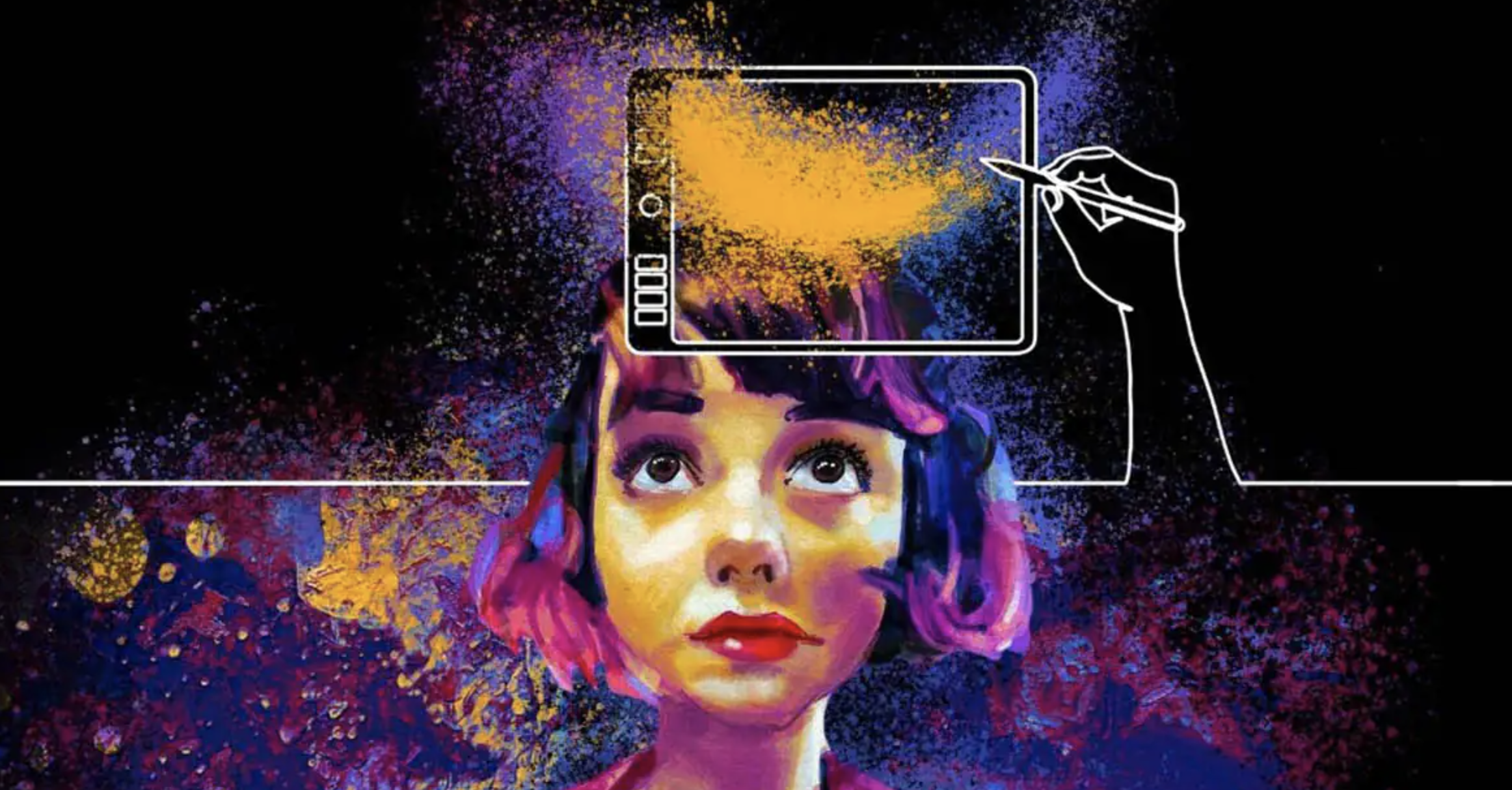 Key Features:
Brush accelerator. Brush library with 35 categories. Hundreds of realistic brushes, creative blending, and specialized art tools. AI-driven image transformations. Complete paint brush, canvas, and color control. Symmetry and composition tools. Customize brushes, textures, and color palettes to individual needs.
 Fresco
If you depend primarily on canvas for your canvases, Adobe Photoshop will enable you to create exceptional art. With the world's largest collection of vector and raster brushes and the revolutionary live brushes that provide a completely natural painting and drawing experience, this software is ideal for artists, illustrators, animators, sketchers, and anyone else who enjoys drawing and painting.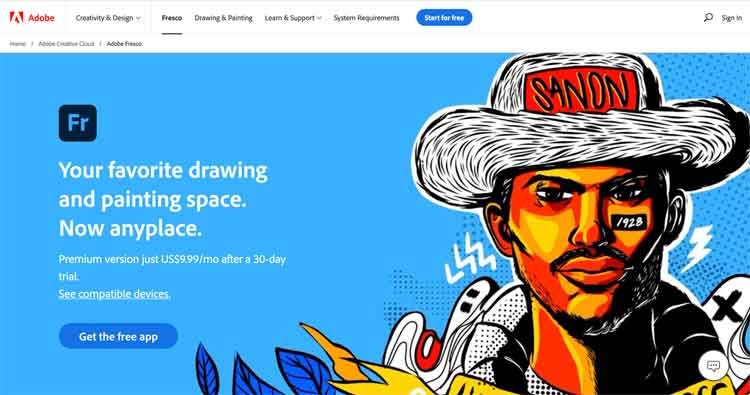 Comes with over 140 customizable brushes for new brushes. Can import line art with transparent backgrounds. Supports an unlimited amount of layers with layer blending modes and layer grouping, as well as creating simple animations with up to four layers.
Affinity Designer
Affinity Designer is the premier photo editing program for Mac OS and Windows 10, supplying both high performance and an easy-to-navigate interface. It has all the features necessary for producing top-quality material, such as vector drawing tools, complex text handling, elaborate layers and masks, undo with up to 8,000 back steps, and the ability to zoom in at a billion percent (yes, 1,000,000,000 )!
Intuitive and easy to use, good for beginners. Great layer management features. Can automatically backup user accounts to Creative Cloud. Large number of brush options. Great color picker tool.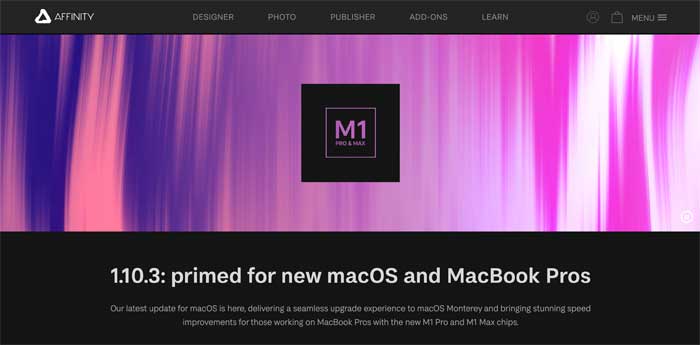 Krita
Any graphic design process must start with some sketching, but it's often hard to locate the right tools for it. There are a variety of useful sketching applications, but they're frequently geared towards a sole use case. You first have to switch them when the time calls for something else, such as other images.

Autodesk SketchBook is a desktop application combining all your sketching needs into a singular application that works on both desktop and mobile platforms. Whether you're working in pencil and paper, or using digital media, its powerful suite of drawing tools will help you create amazing sketches quickly and easily.
SketchBook is ideal for jotting down crawling ideas, planning inventions and creating finished paintings. You can also use the program to create comics, storyboards, animations and more. It is speedy, user-friendly and is easy to use. You can sketch with pencils, pen, markers and brushes.
Intuitive interface, numerous brushes, animation features, open-source product, very light on memory usage and CPU utilization, a powerful alternative to Photoshop.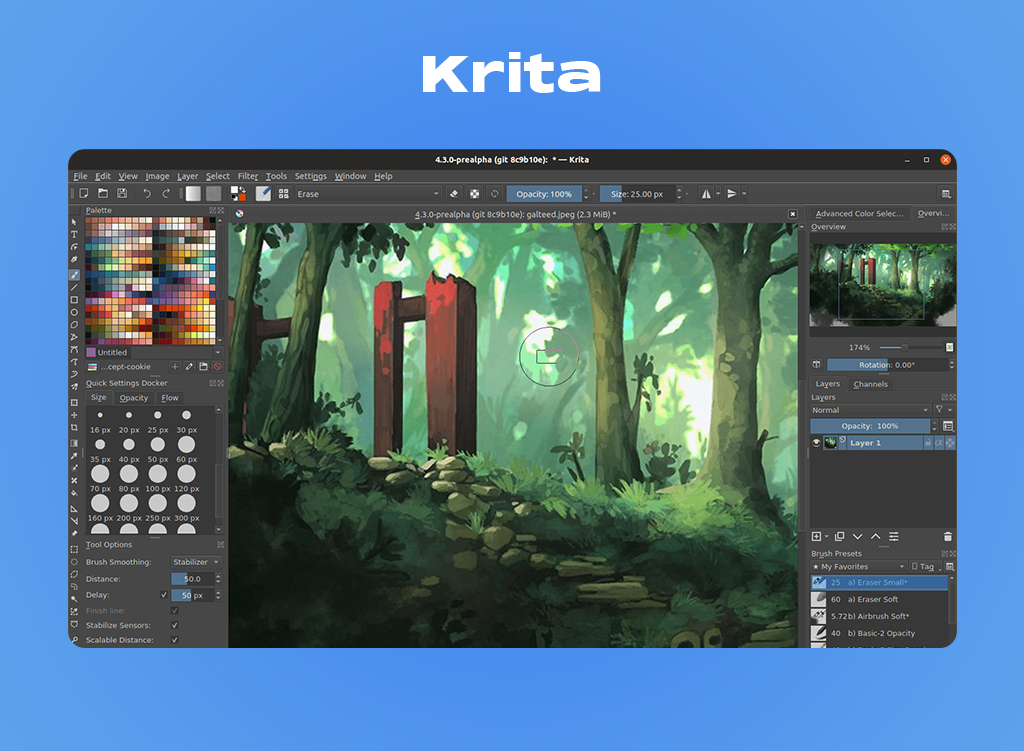 GIMP
GIMP is a free and open-source image editing software designed for Windows and Macs.
Described by so many as an open source alternative to Photoshop, it has an intuitive user interface and contains all the standard features required for basic adjustments to brightness, contrast, or removal of red-eye from an image.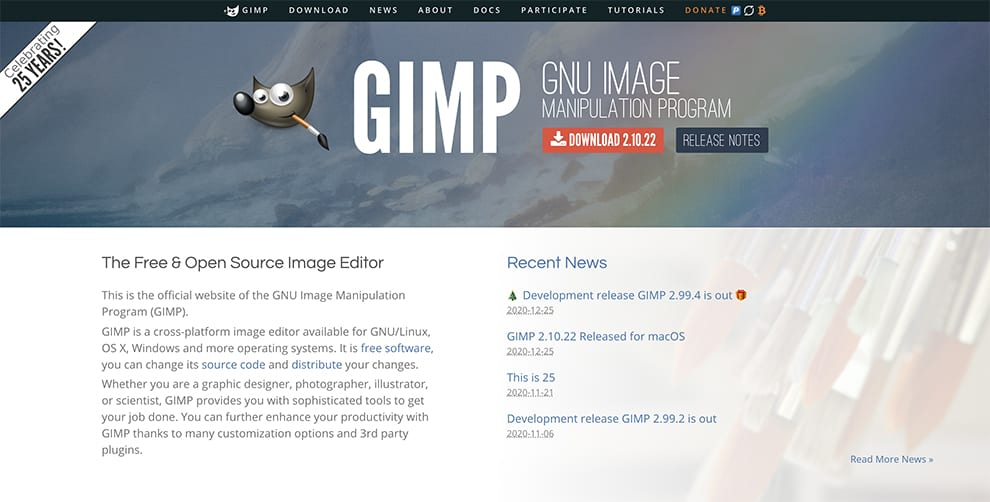 Gimp has one of its biggest draws being that such easy picture rework plug-ins are readily available. Aside from that, even Photoshop plugins may be carried out directly without requiring any complicated exporting.
Highly practical and customizable, our functioning interface allows you to transform, shear, and alter alpha channels. You can also use gradient editing to export your image in various formats, and without the need to pay or install a program. Full of regular community members, it's an excellent choice.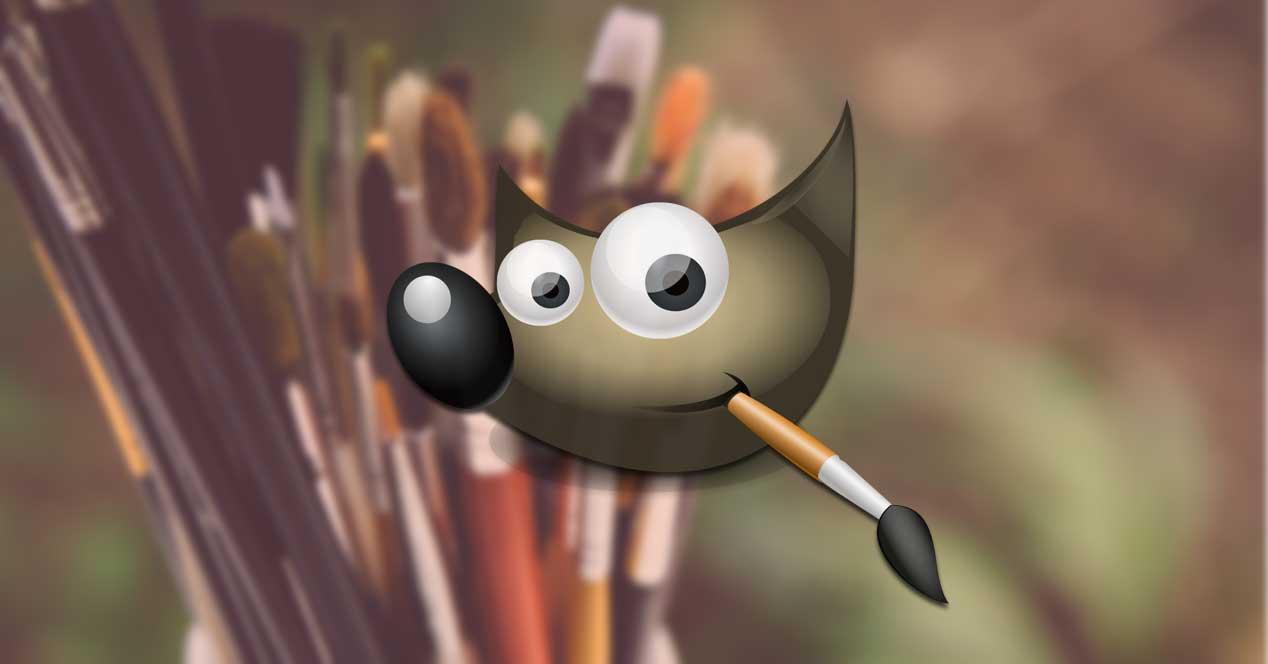 Inkspace
Paper stands apart from other media for many different reasons. It's a large, versatile medium that allows ideas to flow easily from your mind onto a piece of paper and then sink just as easily into something digital for others to read. However, this isn't always the most effective method for transferring paper to digital devices.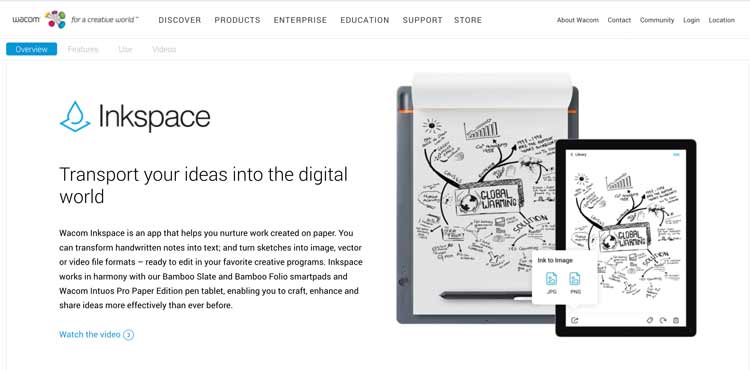 You can help illustrate a document or image by developing electronic versions of the plot you've drawn or written, but although the results are often less than optimal, you need photos, scans, optical character-recognition tools (OCR) or other methods to capture the content.
Inkspace solves all these problems with its service, which enables you to quickly transcribe and share hand-written documents and sketch drawings by leveraging programming language abilities.
Easy to use interface, Supports a large number of formats, Uses SVG format as native tool format, Free open source software, Multi-platform (Mac, Windows, Linux), Great tutorials are available on the company website.
Pixelmator Pro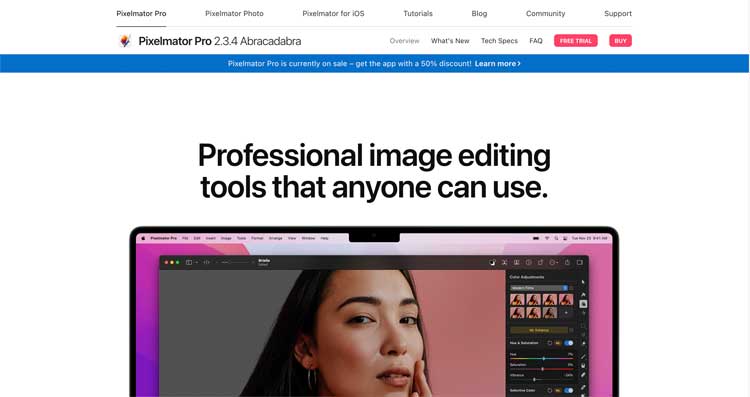 Pixelmator Pro is a fast, powerful image editor for macOS. It contains a broad range of useful features that help you edit and enhance your images, including masks, adjustment layers, filters, layers, etc.
While it's easy to use and learn, making it ideal for beginners, it's also packed with advanced features for pros.
Advanced photo editing at a lower cost than some other photo editing programs. Extremely simple to use user interface. Lightweight software.
InkScape
InkScape is a professional-quality vector graphics software program that's able to run on Apple, Windows, and Linux computers. You can use it for all your design needs, including creating icons, logos, and pictures, as well as more complex illustrations and even maps.

With Inkscape, you can create sophisticated 2-D illustrations and images with text and shapes. The interface resembles that of a pen and paper, and it gauges and interprets your commands with ease.
The program provides numerous excellent editing options, including sculpting and editing interactive paths, which makes it simple to arrange complicated visual designs.
Languages support as well as free and open source (donations accepted), plus a high number of input formats and output methods. Setup guide for users is easy to set up, and converters helps comfortably migrate from bitmaps to vector spaces.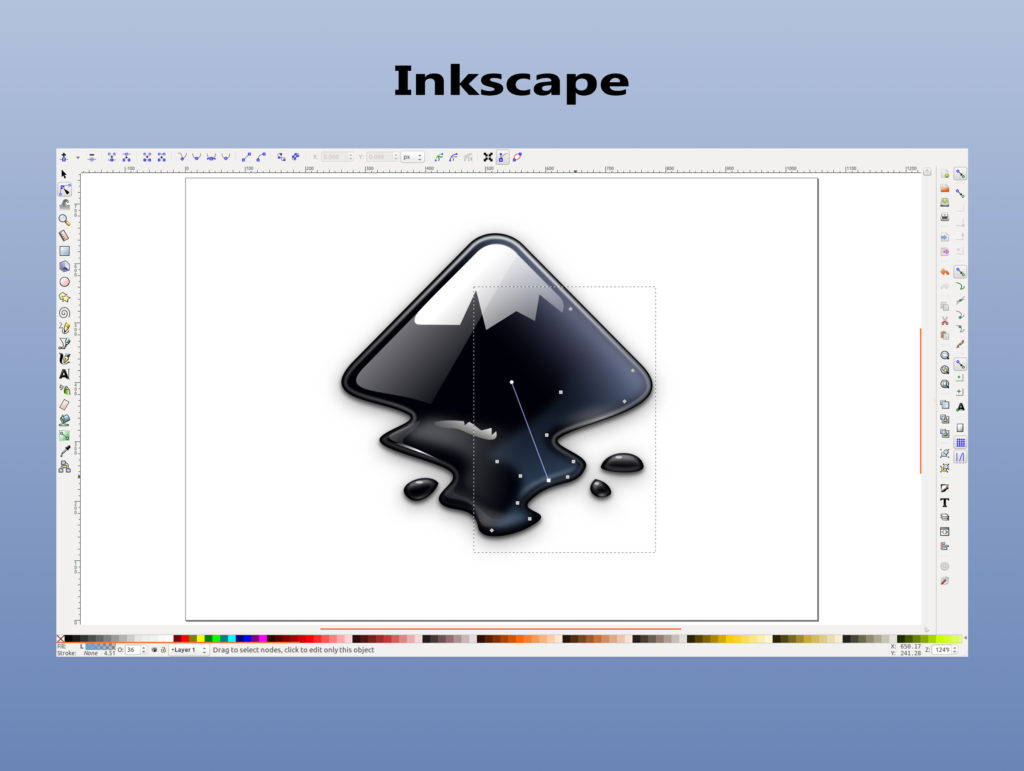 Vectr
If you are looking for a simple web application that brings simplicity and ease of use, Vectr could be the tool for you. Its simple user interface and powerful tools will offer you a wide range of services for both web and mobile projects.
Vectr is a versatile web design program you can use to create everything from basic logos and images to complex animations and illustrations. Plus, it's got a lot of preloaded templates and preset conceptualizations so you'll have a starting point for your task.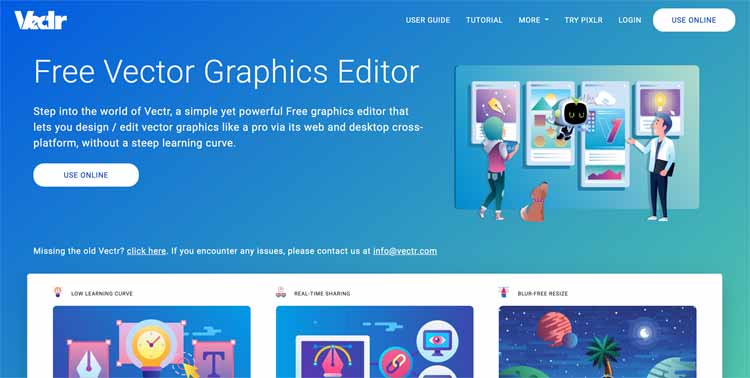 Elegant and innovative design, a minimal, easy-to-learn learning curve, multiple export methods, free use, and extensive video tutorials for built-in functionality are a few of its key features.
Gravit Designer
Gravit Designer is a free vector graphic design tool that features a straightforward user interface. It is perfect for creating images, logos, icons, typography, and illustrations in any number of formats.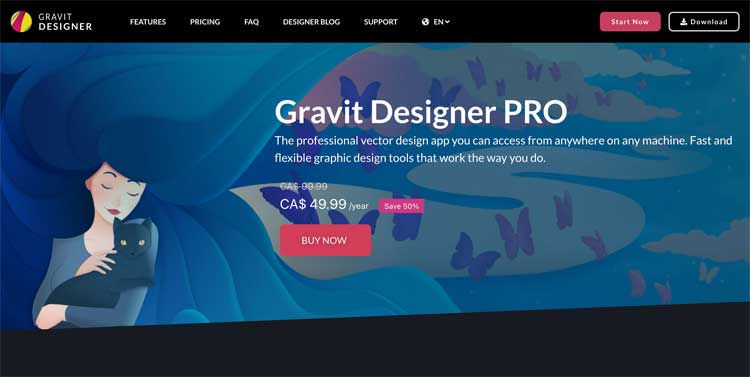 The program includes a big library of mathematical forms, images, and fonts you'll be able to use to create expert looking designs in no time.
Both paid and free versions, multiple size templates, a broad selection of shapes, illustrations, icons, emoticons, stickers, frames, and lines. Accessories with a variety of effects. Can save files on the desktop or cloud storage. Supports multiple file formats for import and export.
3-D Graphic Design Tools:
ZBrush
ZBrush is a leading, robust, and intuitive program that helps you create high- end models for video games, movies, TV series, animation, and other digital projects.

Many loyal enthusiasts assume that it was developed with alien technology. ZBrush programming was instrumental in evolving popular characters into massively downloaded images for blokbuster flicks, such as Avatar, Pacific Rim, the Avangers series, and Pirates of the CARribbean.
Industry-standard 3D sculpting, custom-made brushes, and multimesh brushes are used for Waldorf Abraham Lincoln with NoiseSculpt and Automatic Retopology.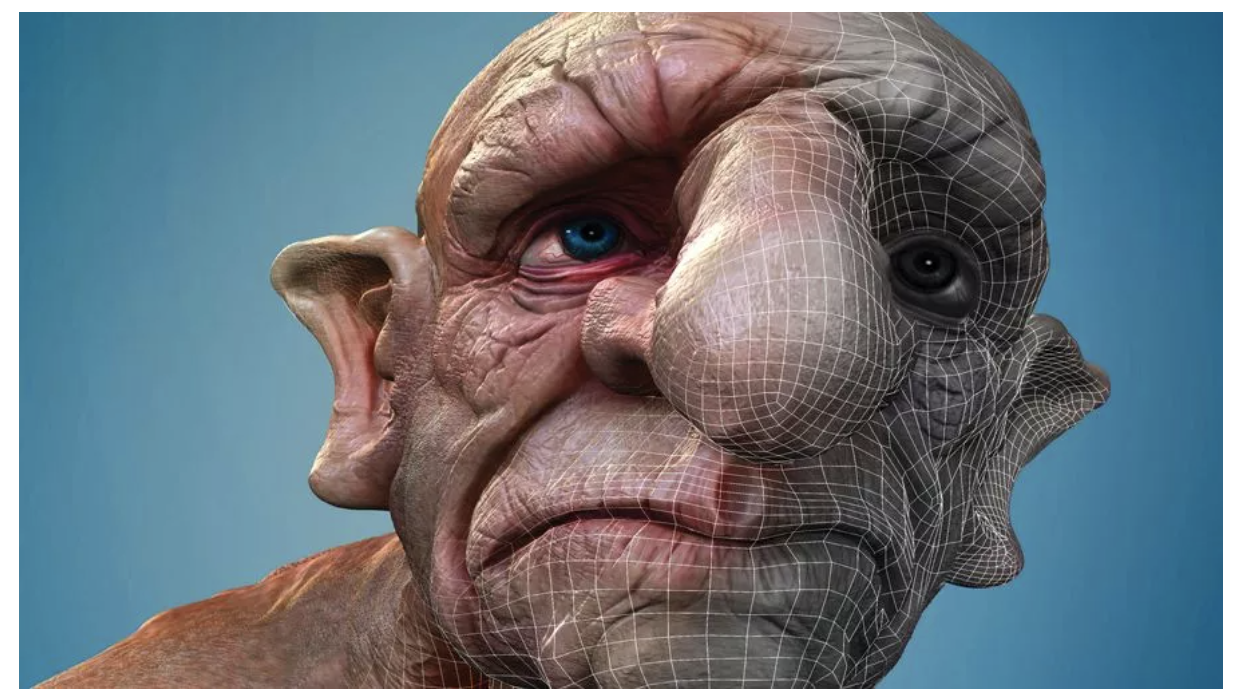 Autodesk Maya
Maya is one of the top software packages for 3D animation.
This computer software is famous in the gaming and film industries. It features a complete radio interface, making it ideal for modeling and drawing object contours, shading images, and creating animations.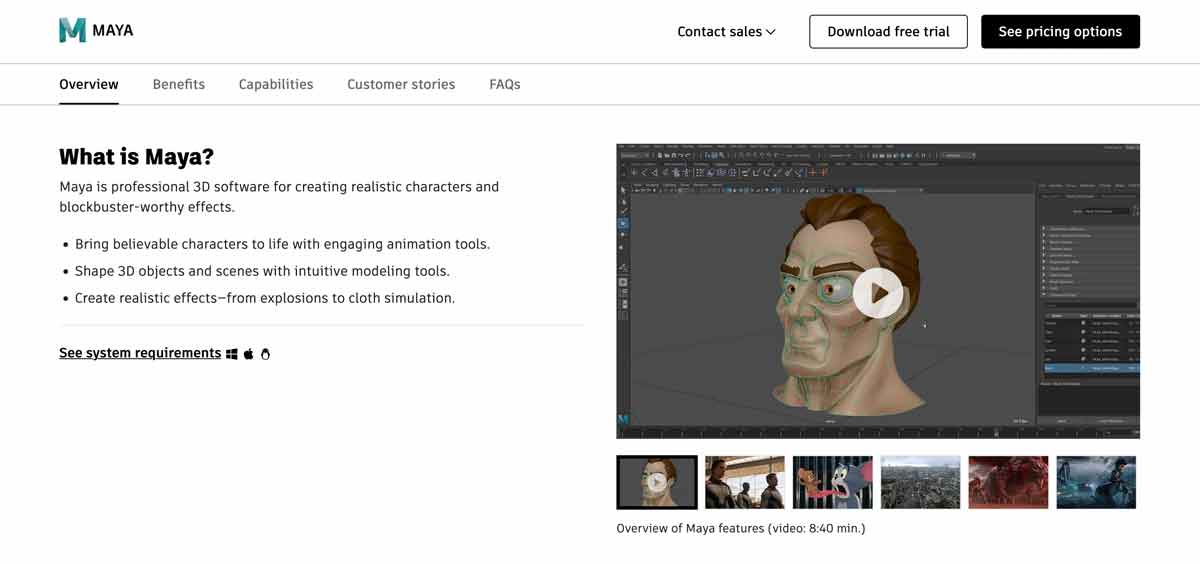 Supports scripts and plugins, a robust 3D tool, Full-featured tool for sculpting rendered scenes. Integrates with the Mash rendering engine for rendering scenes. Has geometry conversion options.
Cinema 4D
Cinema 4D is an RHI rendering and animation software that enables users to produce ravishing lifelike 3D models. It has regularly been used to generate things such as architecture renderings, character models for movies and games, and websites.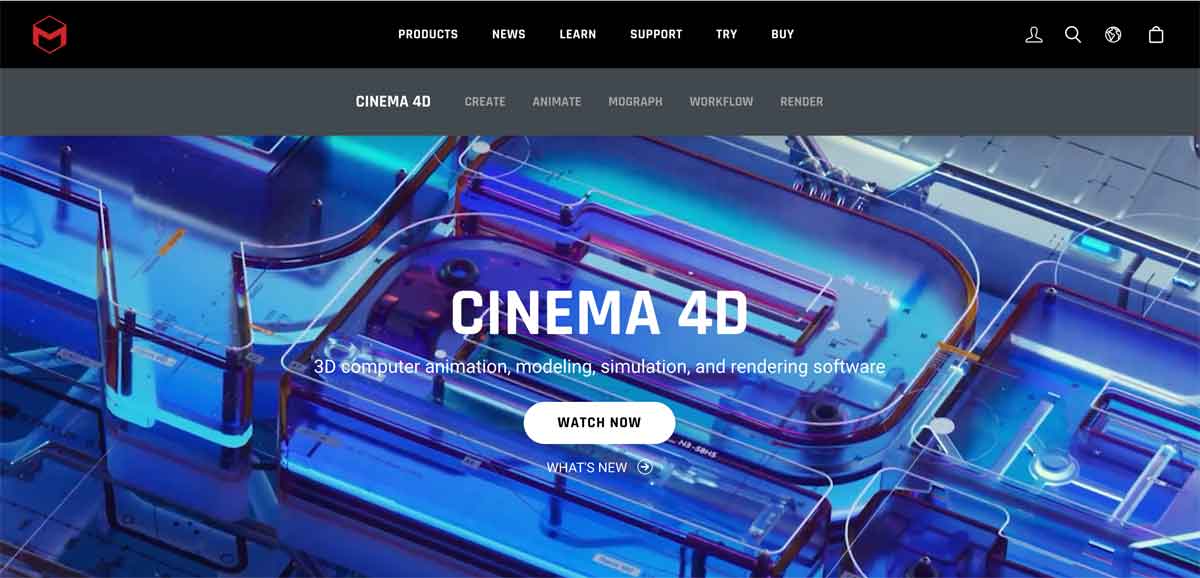 The widespread appeal of Cinema 4D is primarily due to its simple interface and abundance of tools. Aside from standard 3D rendering capabilities, Cinema 4D also features a lot of cool tools for modeling, animating, texturing, and more.
Powerful skill set and high level of flexibility facilitate an intuitively executed interface. Helpful hotkeys are beneficial when maneuvering 3D space, and they are compatible with plugin and render engine plugins.
Blender
Blender three-dimensional modeling and rendering tool is an open source 3D modeling and rendering suite that can be used for developing models, sculpting, rigging, animation, rendering, compositing, simulation, and motion tracking.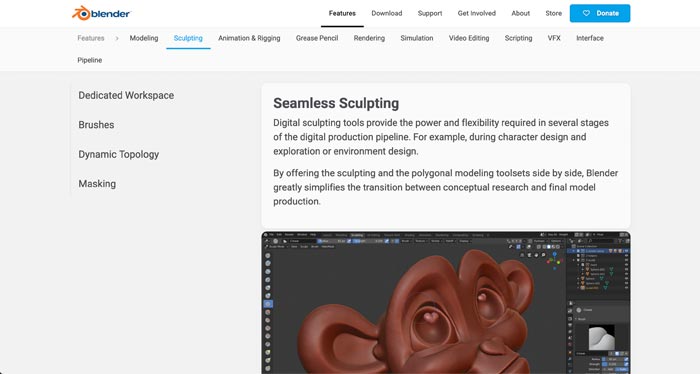 It's great for building models that can be used for interactive applications, video games, or 3D modeling. You can use it to create concept art images, 3D characters, and even allow 3D printers to process your 3D models.
Provides a flexible framework to create 3D things and animations. With a free and open source software interface, it's user-friendly and allows users to create simple animations. Supports the TGA, JPG, IRIS, HDRI, and TIFF formats, makes it feasible to export to many different file types.
SketchUp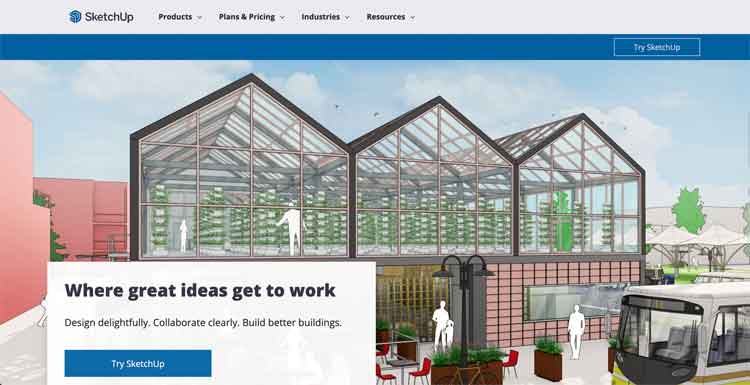 Sketchup allows users to design or reproduce three-dimensional physical spaces and objects. It has an intuitive layout and enables users to rapidly generate complex three-dimensional models.
Some advanced website design features are included with the paid version of the software, while the basic version functions for free. Over time, Sketchup has become a very popular program among architects and building designers due to its easy-to-use design tools.
It is used to generate the dimensions of buildings, furniture, landscapes, vehicles and other objects. The software can also be used to generate photographic representations of 3D models.
The architectural and building components of Afortuna are intuitive to use and lightweight, with a 3D visual interface to help users build and tweak their models. It offers an extensive 3D library consisting of many modules written in plugins. Also, a wide community of users has developed access models for the 3D warehouse.
DAZ 3D
DAZ3D, which permits you to create 3D models, is highly popular among streamers and designers. It's user-friendly and has a range of features. It's especially valuable since it produces high-quality outputs.
DAZ3D can be used to make characters, props, scenes, and animations. Software comes with a number of built-in tools used to model, texture, light, and animate your creations.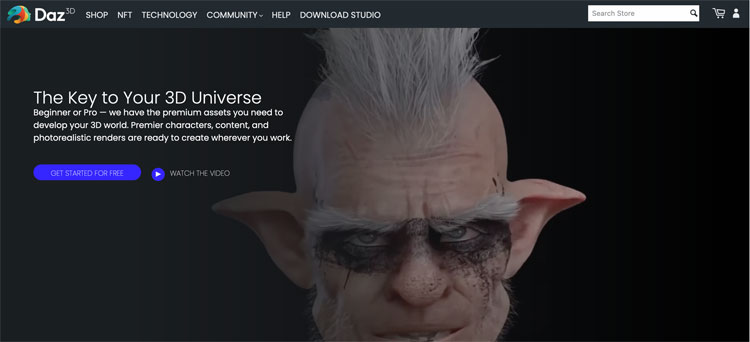 DAZ3D is free to download, but you can pay to download 3D models, assets, add-ons, and plugins for increased functionality.
An integrated three-dimensional human model with facial expressions, flexible joints, and real-time rendering capabilities. GPU acceleration permits it to render high quality results in real time. Previous Daz3D figures and objects can be imported and the transfer can be completed between Maya.
Browser-Based Graphic Design Tools:
Canva
Canva is an online design platform that allows anyone to create graphics that appear as if they came from a professional. You can create a variety of materials such as social media graphics and flyers on Canva.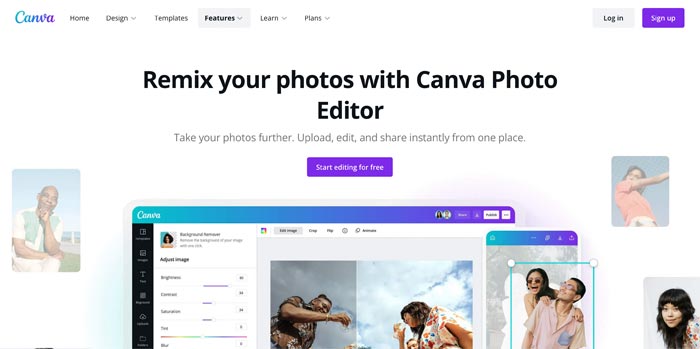 Canva offers many templates and tools for creating your own visual content, including a library of free photos, fonts, and illustrations, as well as options for adding your own images and modifying text and backgrounds. You can also collaborate with other users on team projects, and share your designs with Canva's community of over 55 million users.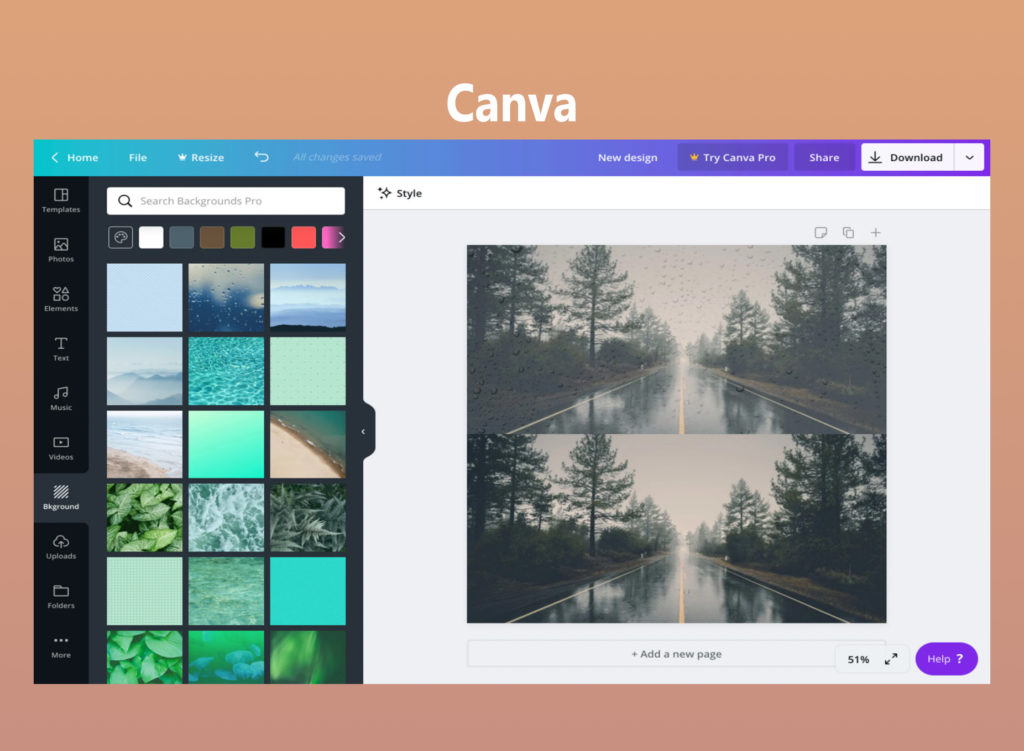 Allows users to utilize an intuitive and user-friendly interface, with many templates available for flyers, posters, and banners. Provides social media post design support. Simple organizing capabilities via numerous directories makes it simpler to edit multiple projects together. Can also be used collaboratively to facilitate collaborative design.
 Visme
Visme provides a user-friendly platform for anyone who wishes to create visual content professionally and for free.
Visme offers a large number of premade templates and icons, as well as the capability to upload your own visual content. With Visme, you can create interactive presentations, infographics, and even slide shows on your own website with minimal effort and in a quick and reliable manner.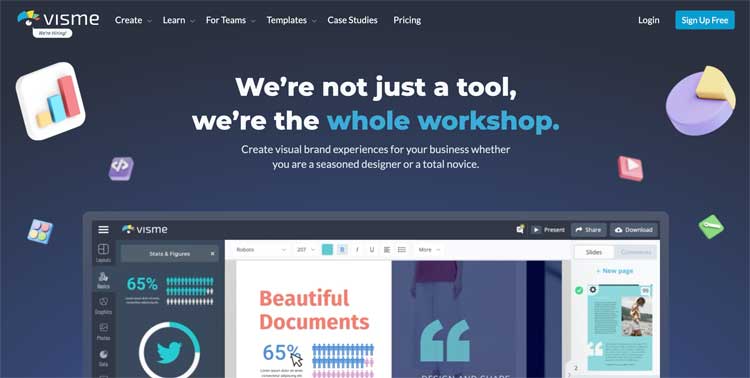 Provides streamlined, affordable graphic software for an easy-to-create animated infographic. Also supports the creation and recording of audio and video content.
Vista Create
Canva (formerly Vista Create) is a free and intuitive online graphics design tool that allows users to add various graphic elements and images to a project.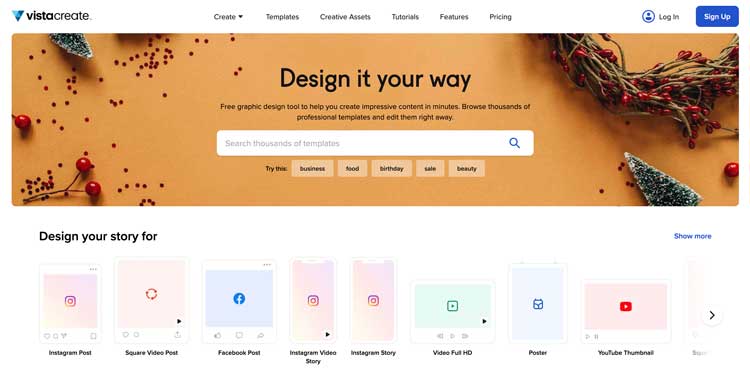 You don't need any experience designing pictures to use pre-made templates or create designs from scratch. Text, visuals, shapes, and effects are all part of your designs. If you want to modify the design and style of components on your designs, there are also plenty of color options to experiment with.
You won't have to pay to use Vista Create and you can create as many designs as you like. You can save your work, share it with others, and share exactly what you see within one platform.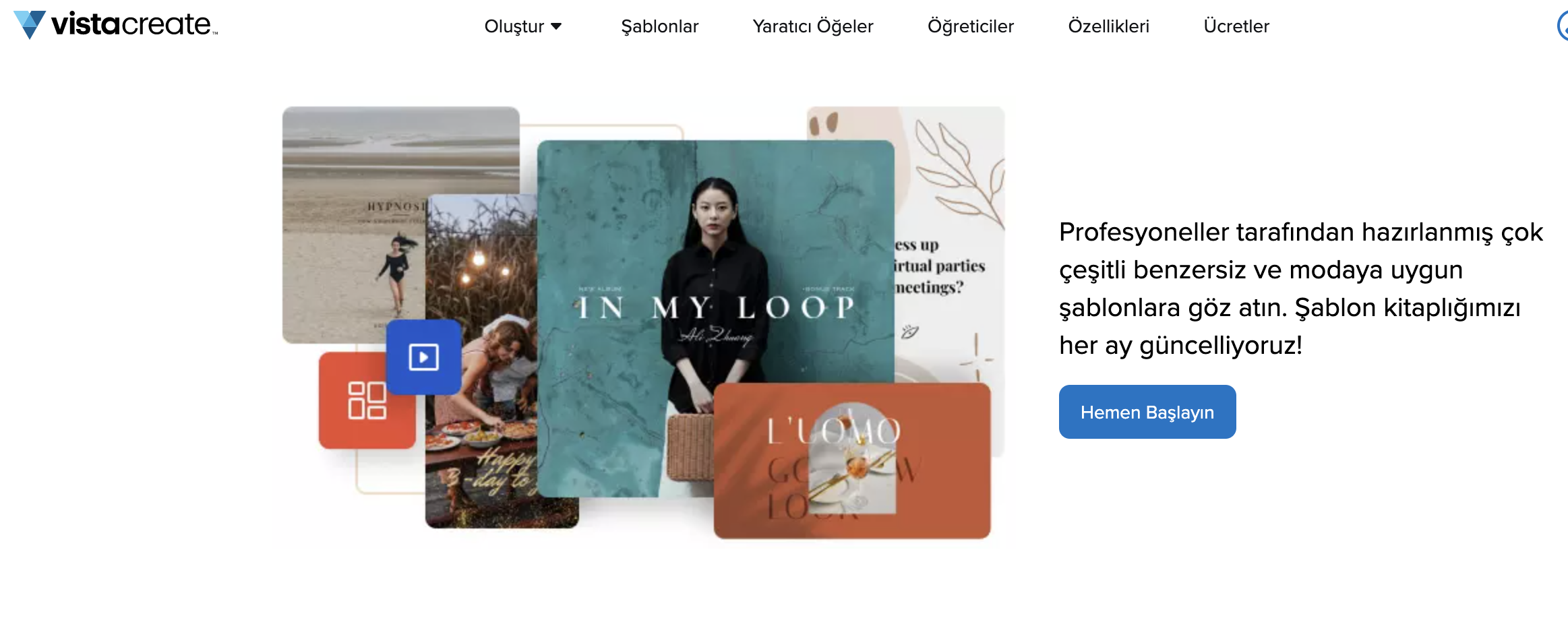 Distinct choices of content for posts and images, as well as icons and premium stock videos and vector images; and a large choice of HD videos and vector images, plus a background remover. The program includes tools that enable you to export content to most file types.
Genially
With Genially, media creators can work with photos, videos, and text in creating educational materials, marketing materials, or other shareable content. Users may also use it to share messaging ideas. Video recordings, infographics, interactive imagery, and quizzes are all suitable types of content that is easy to integrate into the public materials through various Genially tools.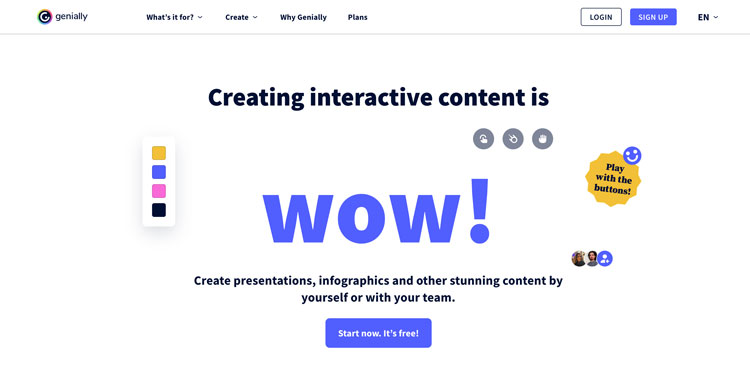 Briefly, there are a huge range of ready-made options in the template library, or you can build your own if you seek extra creative freedom and want The goal of both is to get what you want from your website. You also have the choice to share your creations with others online or quickly embed them on your own site.
Intuitive, easy to understand interface. Many pre-built themes allow you to design presentations quickly. Personal presentations can incorporate video or animation elements.
SculptGL
SculptGL is a simple yet powerful free 3D Sculpting online program developed with beginners in mind which doesn't require software downloads or even registering an account.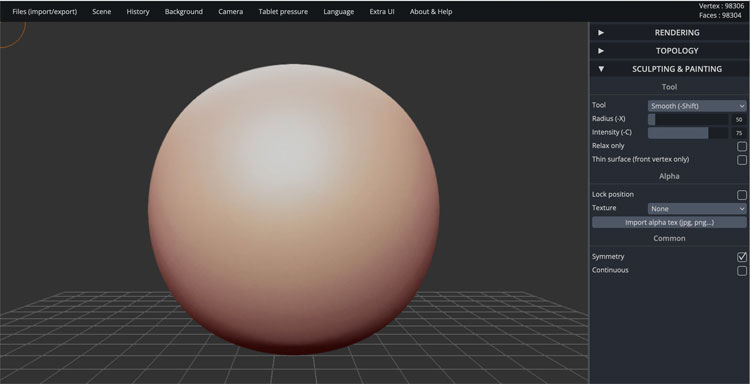 You can use it to sculpt 3D designs, apply symmetry, and import or export these files in 3D printable formats for further processing (for instance, to create 3D printing files.)
Interactive interface makes the software easy to use. The application allows you to export and import your work to 3D printable file formats.
Infogram
Infogram allows you to create impressive looking infographics, reports, and maps for websites, blogs, and even various other applications. It comes with plenty of design templates and a library of images and icons for use on your infographics. Users can share your creations online or embed them on web pages.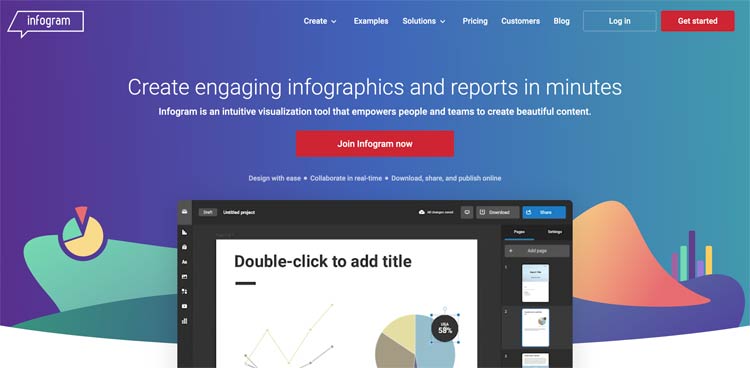 Intuitive, beginner-friendly interface. Wide selection of infographic design templates. Large variety of visuals, charts, and graphic elements. Integrates easily with web pages and social media posts. Mobile-responsive output.
Pixteller
Pixteller is an image editing app and animation maker. You can use it to make posters, animated gifs, logos, photo collages, quote pictures, banners, invitations, flyers, video thumbnails, and much more.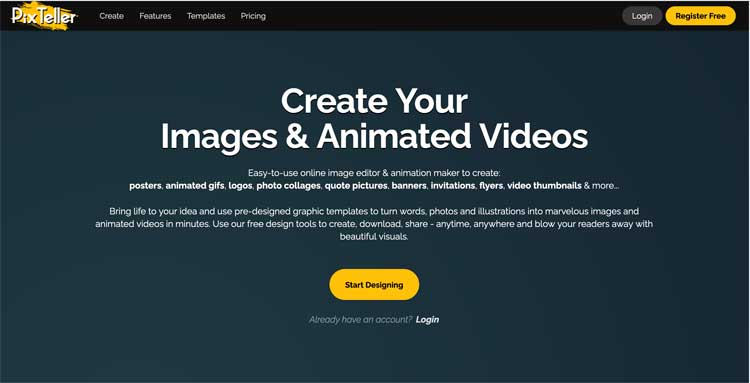 You can combine over 100,000 templates, 100,000 shapes, 1.5 million photos and 5,000 animations, and then you can apply different filters, frames, and effects.
Suitable for beginners who possess a fast learning curve, the Instapage website editor makes it simple to modify predefined sections for all major social networks. The screens and cameras use templates to create banners and animated posts. You can download them as the MP4 or GIF formats.
SUMO Paint
SUMO Paint is a user-friendly yet comprehensive browser-based graphic design tool that lets you create images from scratch or combine photos with filters, text elements, or symbols.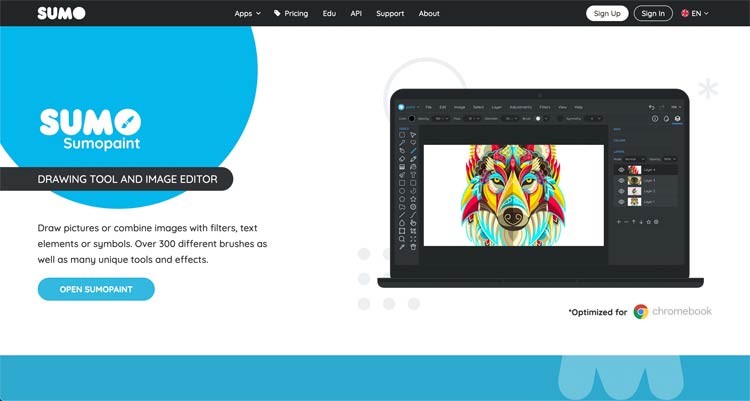 You can utilize over 300 different brushes, as well as other useful tools and effects, if you want to make your masterpiece, whether it's a painting, a photo that has been photo-shopped, a poster, or a company logo.
The interface allows its users to understand all the features and it's both free and paid. It has a large array of color options for photo editing. The program offers users a wide range of effects, such as translucency, shadow casting and gradient. It supports images in a variety of formats, such as PSD, PNG, JPG and GIF.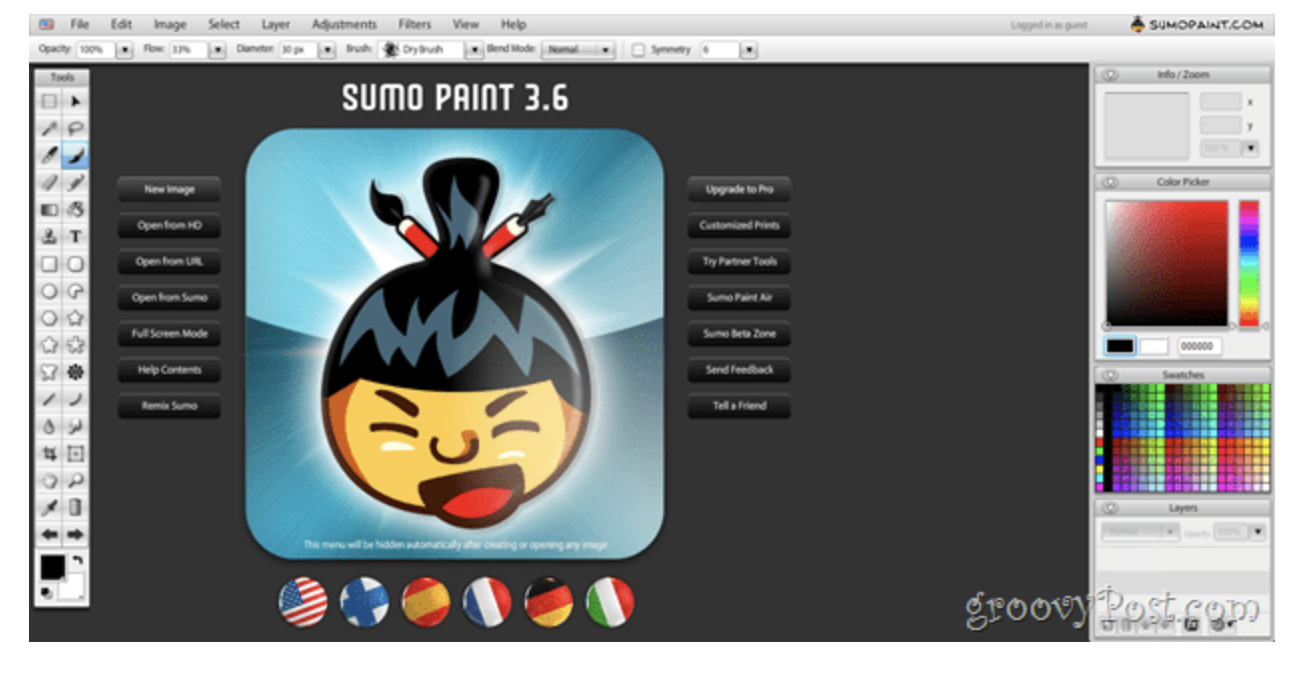 What are graphic design software's different varieties?
Vector drawing software (such as Adobe Illustrator) is used by graphic design professionals to carry out vector symbol manipulations. Grid image editing software (such as Photoshop) allows graphic designers to make use of pixel-based images. Layout and publishing software (such as InDesign) is used by graphic designers in creating publications. 3D rendering software (such as Cinema 4D) helps graphic designers in developing 3D models.
What Are the Benefits of Graphic Software?
Graphic design software can help you create professional-looking designs for your private or business projects. With software for vector illustrations, photoediting, page layout, and typography, you can develop a wide range of visual communications that look polished and professional.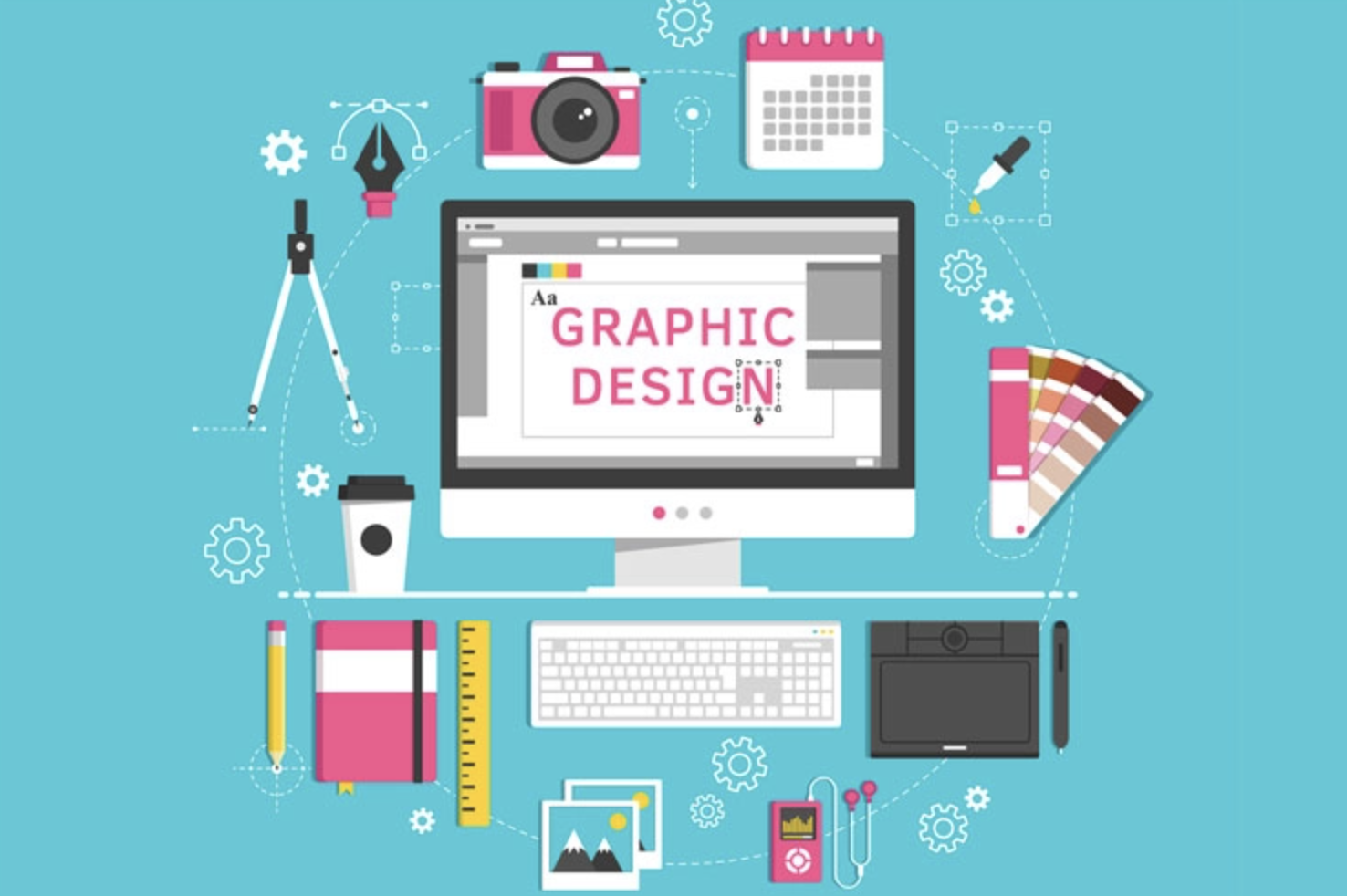 Many programs also offer templates and presets to ease your entry into a specific program, and numerous applications enable you to work with others to make your designs. When choosing graphic design software, you must consider your skill level, the project type you will be working on, and your budget.
If you already have some experience, look for software that has plenty of tutorials and videos and contains a wide range of templates. And if you're working on complex projects, make sure they suit your needs, whether that's full control over colors, gradients, or other details.
What's the difference between a raster and a vector image?
A vector graphic is created from mathematical points, and a raster graphic is composed of a grid of picture elements, or pixels. When enlarging a vector graphic, the image is not blurry because the points are calculated based on the original points.
When you enlarge a raster graphic, however, the individual pixels become visible and the image can become blurry. Vector graphics are used to illustrate logos and images because of their capacity to be resized without losing quality. Raster graphics have more detail and are ideal for photographs and images with noise detail-oriented because they can retain more information when enlarged.
In addition to program options, what other factors go into your decision-making process?
When debating graphic design software, some people will need to consider a couple factors.
Is the software easy to learn with minimal training, or is it more complex and requires laborious training that takes a long time to comprehend via videos and reading tutorials before it's useful?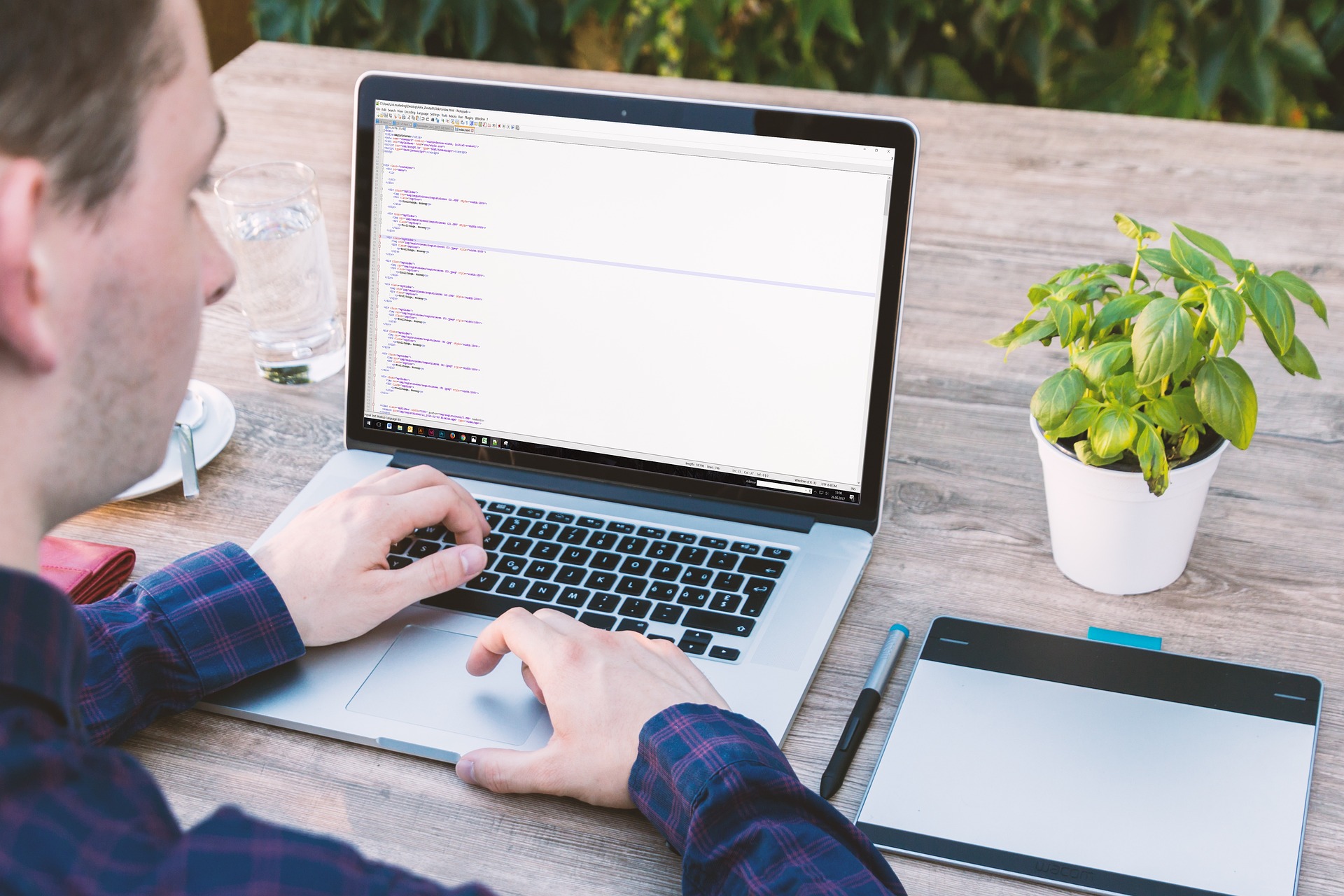 Can it be used to create any design style that you want? Does it include advanced features that enable you to meet the specifications of your design job?
Does the third-party software provide users with complete control, or do financial and operational constraints beset inventions that cannot be changed?
The download options it can export to Is the software capable of producing an image in a specific file format needed for your job?
How to choose the right graphic design software for your needs
There are numerous graphic design programs on the market, each with its different strengths, weaknesses, and purposes. Some are more suitable for creating logo designs, icons, and simplistic graphics, while others are better suited for use in flyer design and brochures, some can create eye-catching posters and digital graphics, and others are more utilized for web design.
How much should I allocate myself for a good graphic design program?
It's dependent on your particular requirements. If you're looking for some simple graphics for your website, you will also find cost-effective and even free resources like Canva.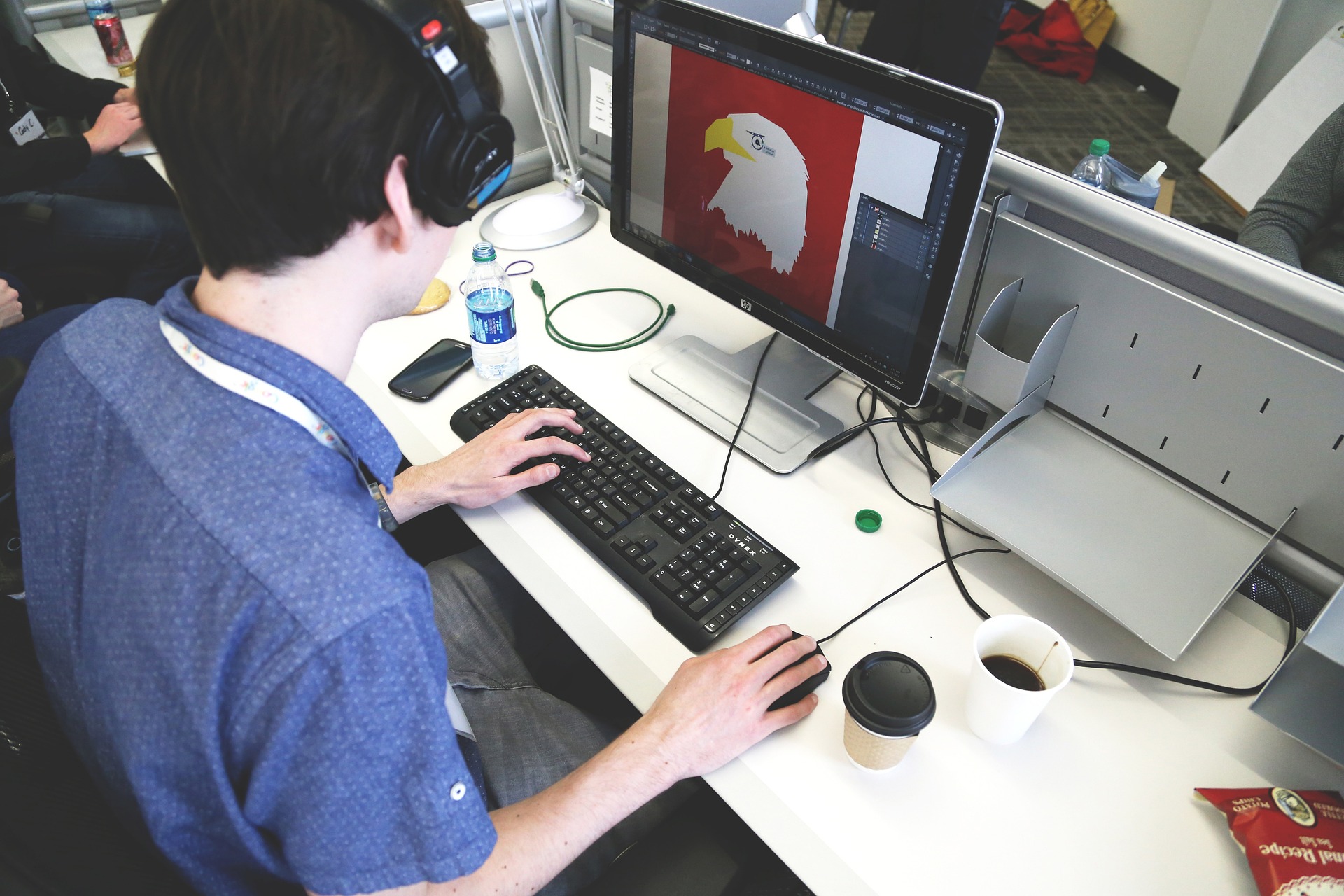 But, if you're responsible for creating detailed, professional-grade graphics, then you may need a sophisticated program, such as Illustrator or Photoshop, which features more features. Whatever software you select, be sure to do your research first to make sure you are making the right decision for you.
If simplicity is what you're seeking, you'll discover that full-featured packages are unnecessarily complex and difficult to implement even if you're familiar with some basic designs.
On the other hand, if you would benefit from a high level of detail in your projects, you will see that the free or low-cost options have definitely scaled back.
Focus on your special needs and your requirements. Be aware of the fact that if you have a one-time project that is highly complicated and you don't have the funds required for the job, you can often take advantage of free trials available in your industry to get the job done.
Wrapping Things Up
When searching for graphic design software for you, it can be hard to see through all the options. Rather, consider the specific features of any programs that interest you to discover which one will be the most suitable for your job. 
Rather than focusing on what little it costs, you should evaluate how much time you want to spend on a tool and whether it's actually necessary for your project's needs. Ask yourself whether you need to create sketches, logos, or posters. tips to help you figure out which tool would be perfect for your needs (long term or just one gig? Will you use it for large posters or smaller sketches? Find more now.
Hopefully, the comprehensive article above has helped you gain more insight with regard to the requirements for Mac-based graphic design software, as well as provided you with answers to a few frequently asked questions on the matter.
Remember, most applications provide a free trial or a money-back guarantee so you can see if you truly enjoy them before you deactivate them.