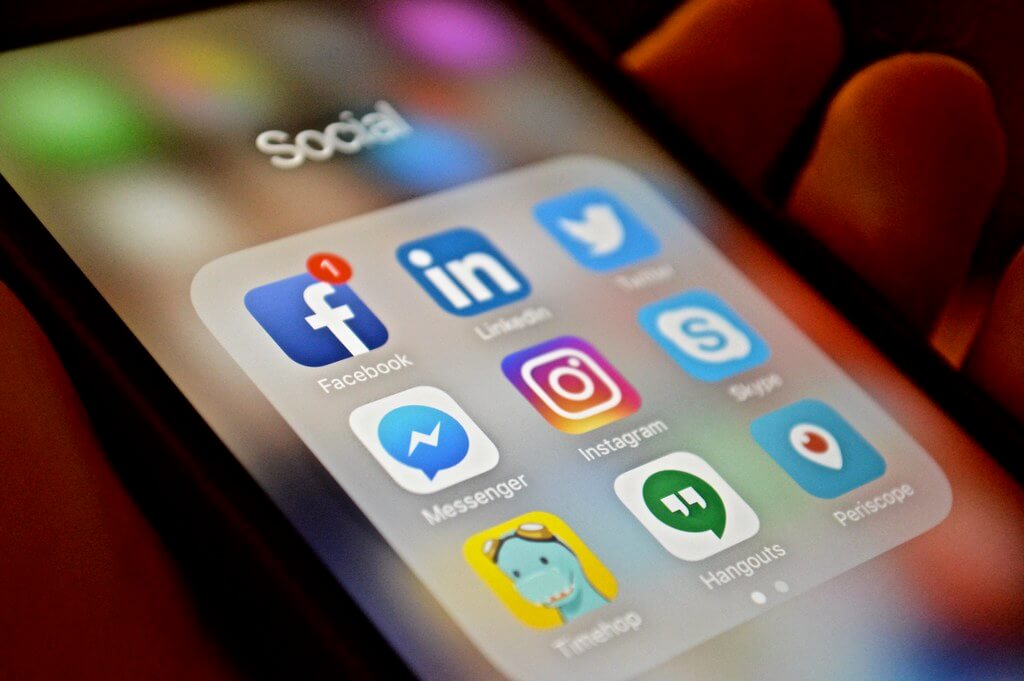 Best Sites to Download Free Icons
There would need to be no free icons whatsoever on a web page, wouldn't it? It at least appears somewhat bland, and you immediately notice that something is missing.
Fonts as well as icons are compelling visuals in web design, particularly when utilized together. Icons can deliver information at a faster rate than words, for example, the hamburger icon, which often indicates the presence of food, the lens icon, which displays results on a page, and the gear icon, which indicates options. Moreover, there are a lot of resources with free icons on the web.
Icons are available in abundance since they're utilized every day and are easily accessible. Modern fast-moving businesses know it would be particularly helpful to get hold of a few icons. Below are 9 great areas where you're able to download free icons.
Best Platforms For Free Icons Download
Iconfinder
Iconfinder has the largest assortment of free icons, clipart illustrations and vector graphics on the internet, with 500,000 pieces split between over 50 categories and sets. Some of the icons are not free, but by pressing the unfiltered option, it is easy to skip such icons.
You can search for icons by entering a term into the search box or searching through the list of icon sets. Because these sets contain numerous free icons, thousands of individuals draw on the Iconfinder website to download them free of cost.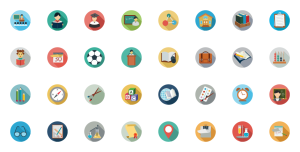 Moreover, Iconfinder has its own graphic design software that lets you edit icons, by recoloring, adding text, borders, and text to them.
Flaticon
Neither too long ago is Flaticon, with its collection of over 3 million free icons, clipart illustrations and vector graphics. It also offers premium icons, and you have to pay for them. You can download an entire choice of icons pertaining to your industry (casino, e-commerce, business, and more), or you can collect a selection of free icons from various stocks and download free of them all together.
Freepik
Freepik has a huge collection of graphic resources, including both human-created and AI photos, banners, artworks, logos, etc. (yes, AI photos are not our future, that's something that we have right now). So of course you will find amazing free icons here along with clipart illustrations, vector graphics and photos. They have filters on the left side of the web search box where users can search for only free icons.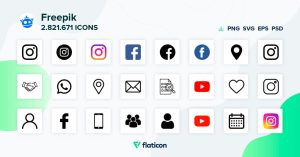 It is a great option to use for more than just icons, and it handles all your graphic design needs in one place. You should keep in mind that the Freepik and Flaticon sites are owned by the same company. Flaticon is primarily concerned about icons, but it also has many additional resources.
Fan fact: Freepik has one of the largest collections of stock photos on the Internet on every topic from fairy to AI photo collections.
Streamline
The Streamline icon library has about 30,000 free icons, and there's a wide assortment of designs here, from minimalist black and white images to more vivid and complex images. You won't have to pay to download the icons, but you must register and log in with your account to do so. You can open the drawings and pick the background shading and the dimensions and colours of line and square symbols as you like before you download.
Font Awesome
Font Awesome surpasses 1609 distinct free icons with its royalty-free library, which is not a modest number, although you will not see your fair share in terms of raw quantity. They continuously update their collection, so if you return to frequent the site, you can anticipate more brand-new icons in the days to come. Among the key features of Font Awesome, which other icon library may not have, is that you're able to animate the icons, which makes everything extra dazzling.
GraphicBurger
GimpFlix is also a versatile website where you'll find almost 200,000 free icons, along with numerous different resources like UI kits, text styles, and graphics. The majority of their icons are pleasantly colorful, so it's a good option for gambling websites who want a little more than the usual black and white designs. It is really simple to browse through their library because their icons are grouped according to their types.
Boxicons
Boxicons also provides a small collection of 1500 free icons and is very easy to utilize. These icons are arranged under 31 different categories, and you'll be able to explore between regular and pixelated icons. They also have 126 popular logos such as Quora, Chrome, Windows, and more. The Editor at Boxicon allows you to add color to the icons, though the color range is monochromatic, so you can add just one particular hue. And you can animate the icons, too, though there is restricted animation options.
IcoFont
IcoFont contains more than 2,000 free icons available in various categories, such as currencies, social media, and company logos. A shopping cart function is also available in eCommerce stores whereby you can collect multiple icons to download all at once, rather than one by one. Whatever your needs may be, there's nothing sophisticated here, so you can quickly find simple, to the point icons without having to shop extensively. Browse a category, find an icon you want to add to your life, add to the collection, and download it's that simple!
Material.io
Google has a platform named Material.io, it's a real source for free icon images, and it has gone a long way in establishing the platform's authority. It is not just a great place for making free icons, but it is a system that facilitates and educates people about material style.  They've the part where you can check out icons, so you don't have to ignore any of the omitted pieces and make their way straight to them. Nearly every icon is available in five different color schemes: filled, outlined, rounded, two-tone, and sharp.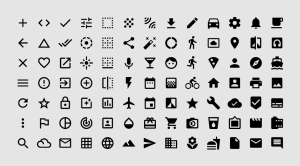 Final Thoughts
Icons are easily told us things, and they also help to design excellent websites, plugins, and applications, while also enhancing the ease of use and user experience on the website or application. There are many free icons libraries on the internet that you can find on this website, so it is highly encouraged that you peruse them at your leisure to explore their innumerable applications.